The Impact of Using Islamic Microfinance Products on the Mauritanian' Healthcare: Evidence from Nouakchott
Keywords:
Mauritania, Islamic Microfinance, Poverty Alleviation, Structural Equation Modeling
Abstract
Microfinance is an effective tool to alleviate poverty, among which it improves consumption leading to better health care. Most Mauritanians live under severe poverty where no basic needs are fulfilled, including the absence of a proper healthcare system. This study investigates the role of using Islamic microfinance products in healthcare among the beneficiaries of the Islamic microfinance institution (PROCAPEC) in Nouakchott-Mauritania. The data is collected through a questionnaire distributed in a cross-sectional design. The respondents are 381 from the beneficiaries of the PROCAPEC-Nouakchott. The study also uses the structural equation modelling method (SEM) through AMOS 23 to test the hypothesis, and the SPSS 23 is utilised to analyse the descriptive statistics. The results show no statistically significant relationship between the usage of Islamic microfinance products and healthcare. It is highly recommended for policymakers and managers of microfinance to adopt strategies that boost Islamic microfinance products' usage to improve Mauritanians' well-being and awareness of health.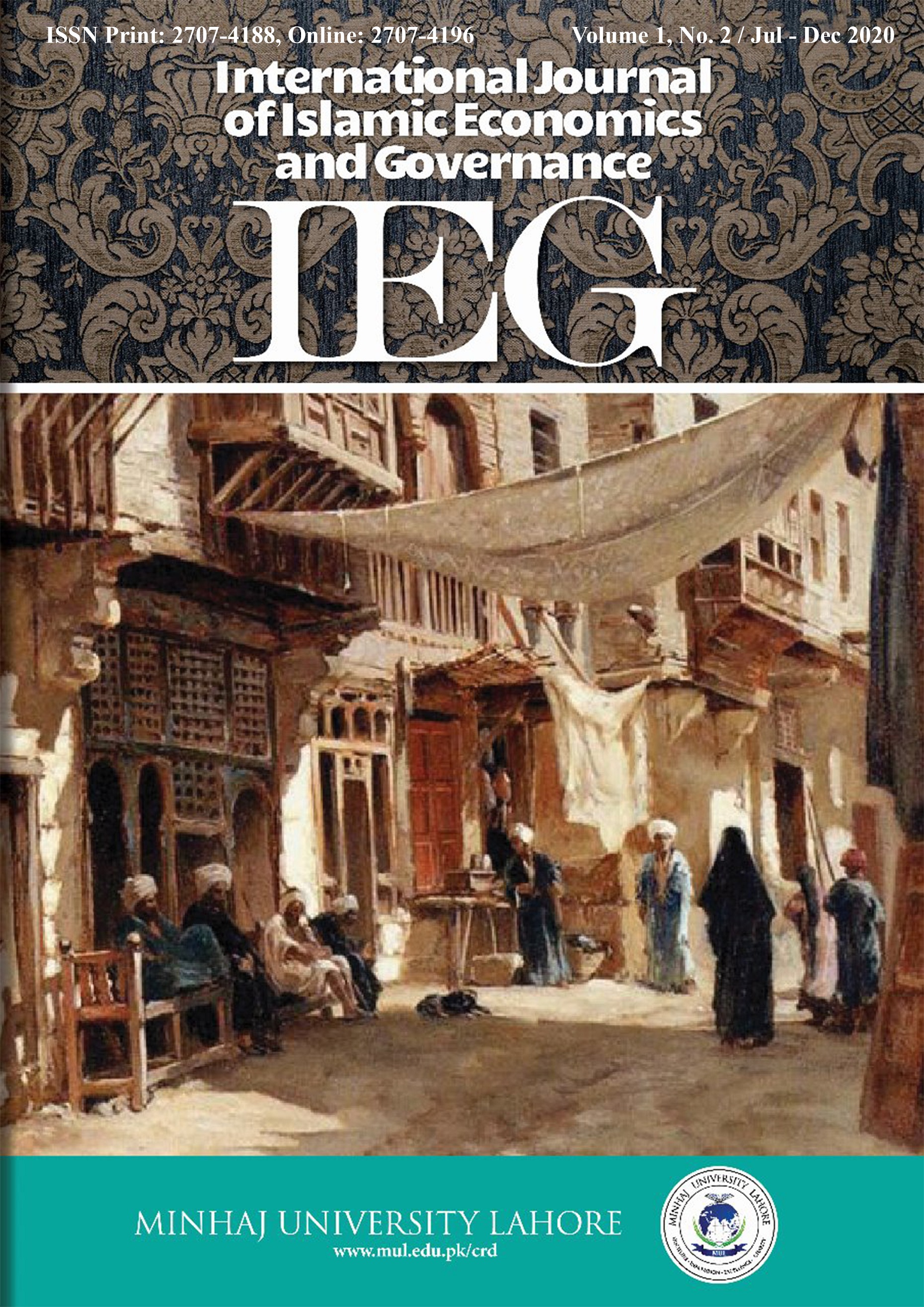 Downloads
How to Cite
Maouloud, V. M., Kassim, S., & Othman, A. H. A. . (2020). The Impact of Using Islamic Microfinance Products on the Mauritanian' Healthcare: Evidence from Nouakchott. International Journal of Islamic Economics and Governance, 1(2), 9–21. Retrieved from https://ojs.mul.edu.pk/index.php/IJIEG/article/view/129