قیامِ امن میں جدید ریاستی اداروں کا کردارتعلیمات قرآنی کی روشنی میں ایک تجزیہ
Keywords:
state, peace, institutions, maroof, munkar, police, legislature, ihtisaab.
Abstract
Maintenance of peace and security has always remained the foundational justification for the existence of any state, and more so in a modern state of present day world. Hence the institutions responsible for this fundamental state obligation have pivotal role to play in this regard. The glorious Quran provides more than adequate guidance for modern state institutions to ensure in a systematic and organized manner the promotion of maroof and containment of munkar. The holy Quran lays down golden principles of strategy for Police, the most significant institution entrusted with this prime responsibility of state. The legislative institutions and Criminal Justice System have ample guidance to formulate policies and strategise implementation mechanism in the light of Quranic teachings. The Quranic guidance for the crucial institution of ihtisaab bestows principled and pragmatic outlines for the effective and meaningful functioning for strict vigilance and performance of these state institutions.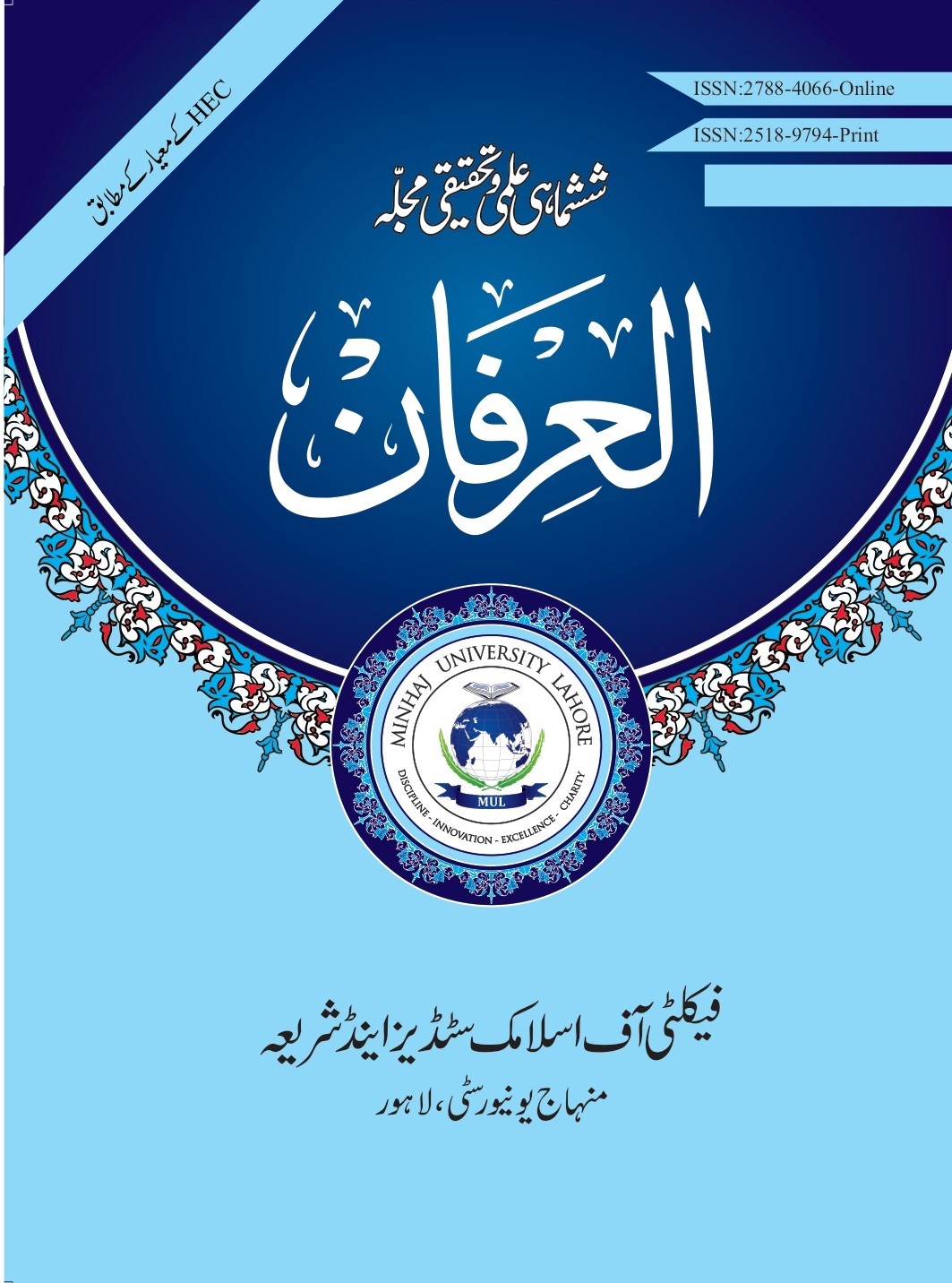 Downloads
How to Cite
Zahid, D. G. R., & Al-Azhari, D. A. A. (2022). قیامِ امن میں جدید ریاستی اداروں کا کردارتعلیمات قرآنی کی روشنی میں ایک تجزیہ. Al-Irfan, 7(14). Retrieved from https://ojs.mul.edu.pk/index.php/alirfan/article/view/175
License
Copyright (c) 2022 Al-Irfan
This work is licensed under a Creative Commons Attribution-NonCommercial 4.0 International License.