حقوق والدین سے متعلق قرآنی احکام
Keywords:
Holy Qurʾān, Parents, Respect, Human Psychology
Abstract
It is irrefutable fact that the Holy Qurʾān was revealed for the guidance of all mankind. Human being is the central subject of the Holy Qurʾān as many matters relating beginning from the birth of mankind till his death and post death have been demonstrated in the Holy Qurʾān. The Holy Qurʾān deals with human psychological attitudes in various Qurʾānic verses which explore the facts of the nature of mankind and his psychological behavior. Adherence to the obedience and kindness to parents has been emphasized in many places of the Holy Qurʾān as Allah Almighty evidently and clearly has mentioned His rights with the rights of parents in the Holy Qurʾān. Allah Almighty said: And We have enjoined on man (to be dutiful and good) to his parents. His mother bore him in weakness and hardship upon weakness and hardship, and his weaning is in two years give thanks to Me and to your parents, unto Me is the final destination. (Qurʾān 31:14)
This study aims at exploring the approach based on the teachings of the Holy Qurʾān regarding psychological characteristics of human conduct with diverse dimensions towards parents by indicating to adherence to honor, respect for parents as per the teachings of the Holy Qurʾān mentioned in various Qurʾanic verses. This study also highlights the psychological aspects of rights of children toward their parents keeping in view the fact that respecting parents especially during their old age, is one of the significant psychological aspects which should be considered by children as they should utter no word of disrespect while dealing with their parents. Respecting parents should be realized as one of the shapes of worship with the aim of seeking the pleasure of Allah Almighty by adherence to his orders and directions which recommended children to demonstrate their gentleness, obedience and humbleness to their parents. This study ends in some findings and recommendations which address the psychological dimensions towards kind behavior to parents.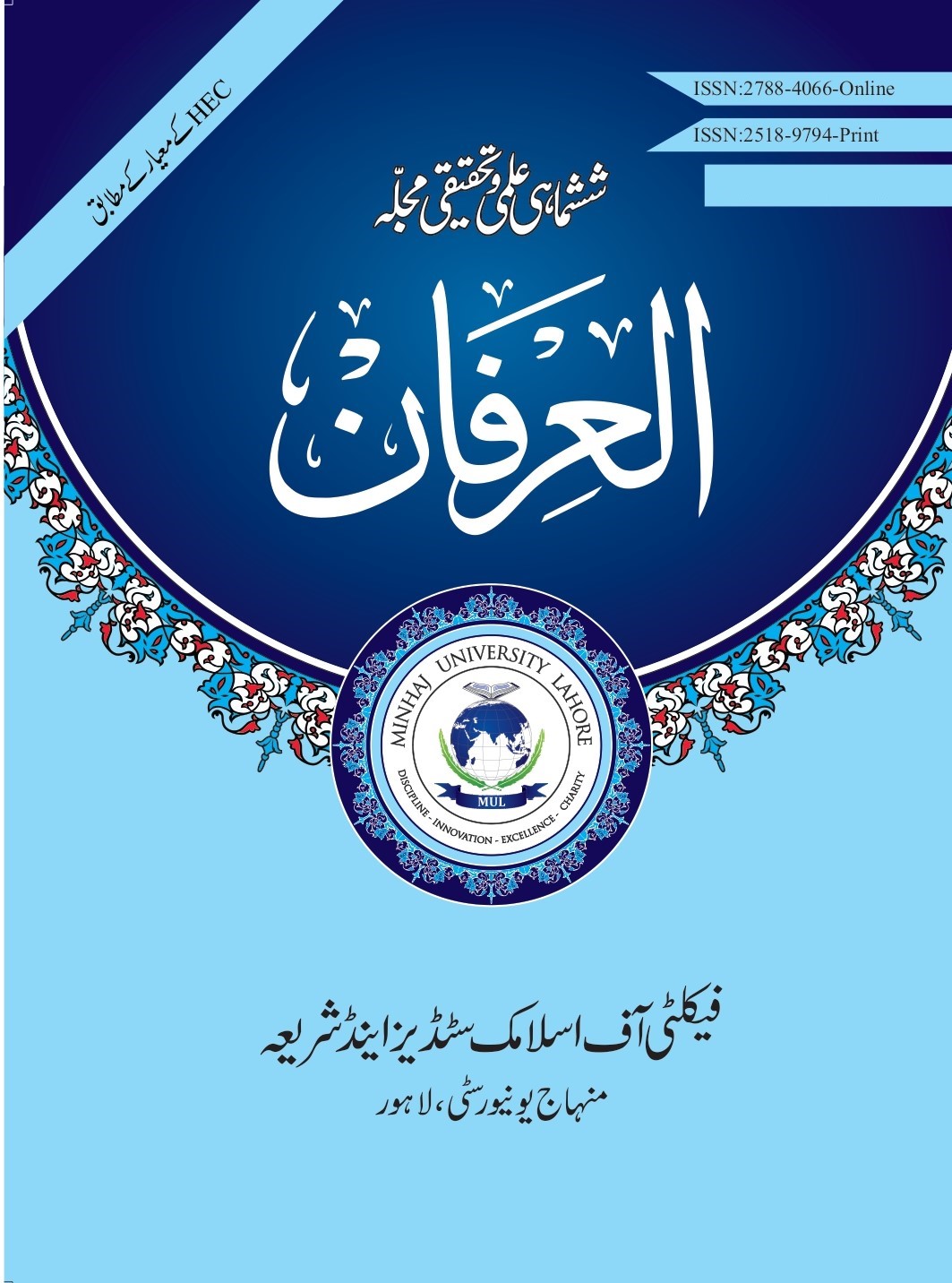 How to Cite
Nawaz, D. M., & Al-Azhari, M. A. . (2022). حقوق والدین سے متعلق قرآنی احکام. Al-Irfan, 7(13), 20–34. Retrieved from https://ojs.mul.edu.pk/index.php/alirfan/article/view/109
License
Copyright (c) 2022 Al-Irfan
This work is licensed under a Creative Commons Attribution-NonCommercial 4.0 International License.