Measuring Financial Longevity of Firm in Emerging Economy: A Study on Islamic Financial Institutions of Pakistan
Keywords:
Financial longevity, Altman Z-score, Assets
Abstract
Financial associations have imperative impact in progression of the economy particularly in arising nations. Islamic products are extremely singing contemporary issues albeit the Sharia based resources are having exceptionally low division in the worldwide economy. The rationale of this review is to compute the monetary life (financial longevity) span and adequacy of Shari'ah compliant organizations of Pakistan. For the said intention, this review utilized yearly statistics of Islamic banks and Modaraba firms of Pakistan from 2013 to 2018 and estimated the monetary strength of the Shari'ah compliant institutions applying the Modified Altman Z-score model. Detections of the review attested positive outcomes as for monetary adequacy of all Islamic Banks as their Z-scores were exhibited in stable zone over the period. Most of the Modaraba firms were also showing monetary sufficiency during the period with the exception of two of them in uncertain. This depict that all the Islamic monetary organizations of Pakistan are managing their monetary resources capably, this review is useful for the stakeholders of the institutions to choose decisively about their stake.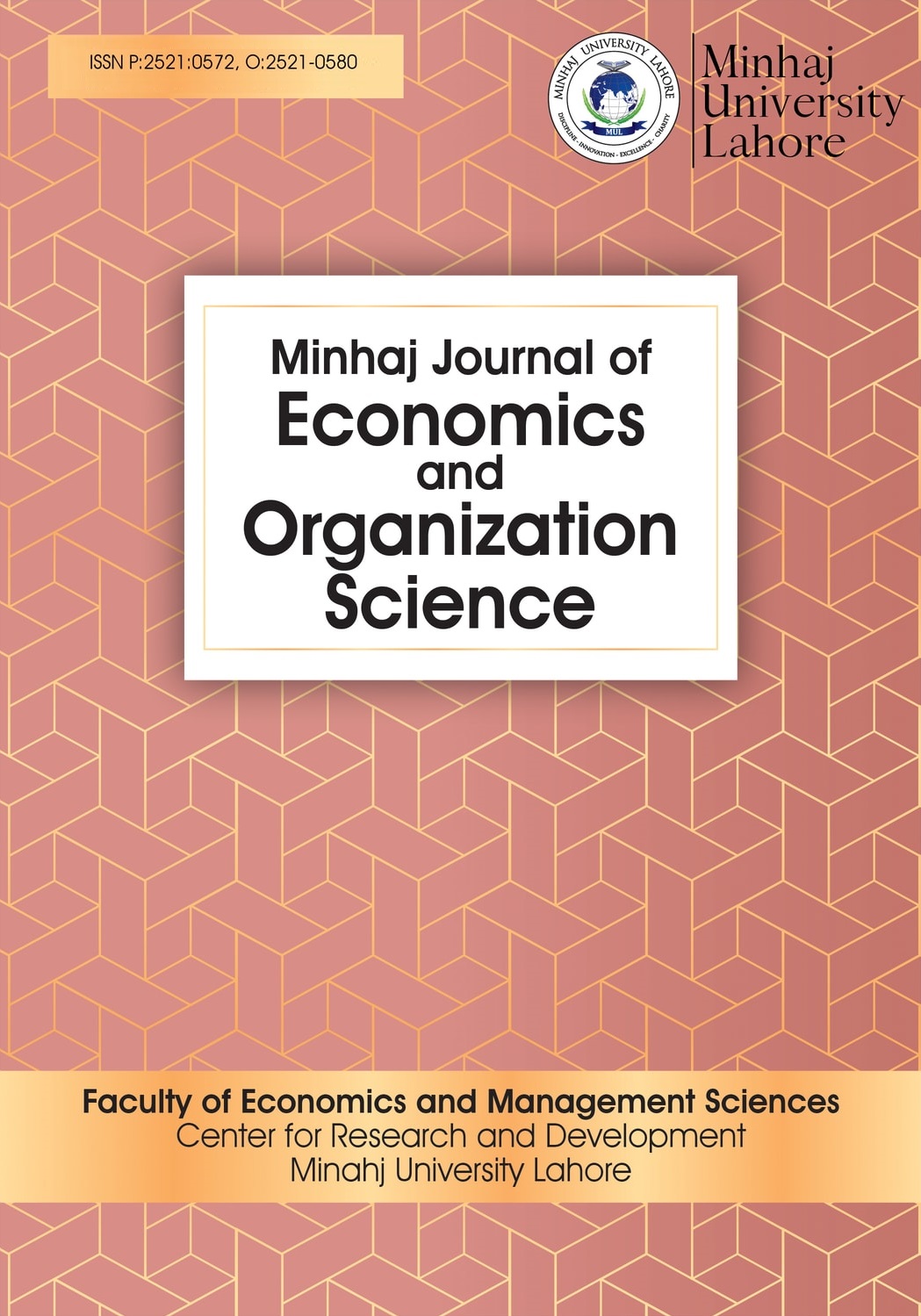 Downloads
Section
Articles (English)