Age of Terrorism and Mass Media as a Tool
Keywords:
Terrorism, Communism or capitalism, media, Psychological, Public arena
Abstract
Terrorism is not a philosophy like communism or capitalism. Terrorism is a strategy, a methodology used to accomplish a particular end. In the course of the most recent decades, the impact of broad communications has developed immensely. Individuals from everywhere throughout the world are presently ready to gather data about a wide range of issues from a wide assortment of sources, including TV, the web and daily papers. Terrorists try to announce their motivation, impact popular sentiment and have turned out to be mindful of the effect of broad communications. Fear-based oppressor bunches have in this way found the value of broad communications. Then again, media outlets look to address the issues of their customers by giving stories that contain various particular components: sensational occurrences, passionate reverberation, or some very aggravating angle. Stories that specifically influence the gathering of people have additionally been found to have the best effect. Based on these entrenched discoveries, we place a cooperative connection between broad communications and psychological militant associations. This beneficial interaction has certain ramifications for our social orders. These suggestions, and the media's appropriate part in the public arena, will be examined.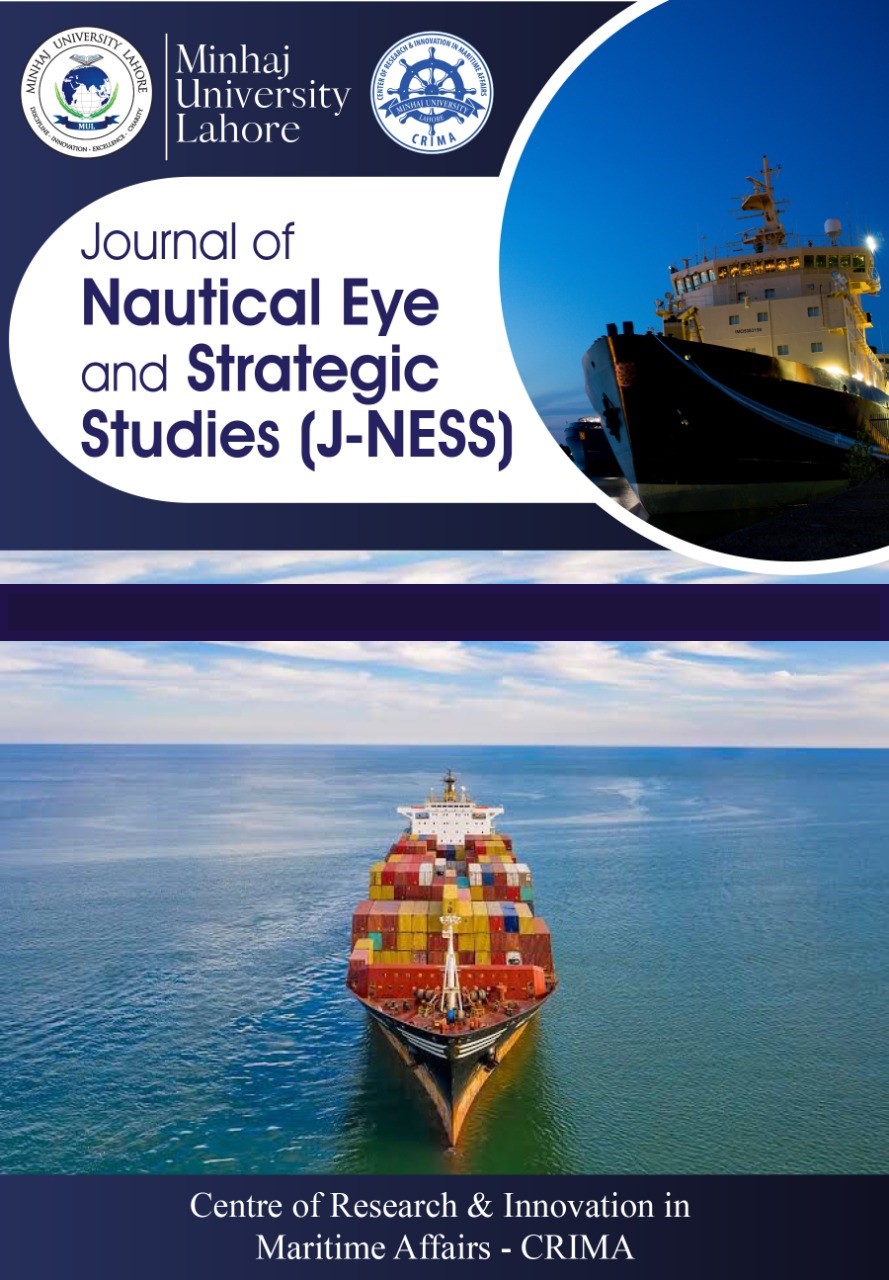 Downloads
How to Cite
Muhammad Rehman, & Muhammad Usman. (2022). Age of Terrorism and Mass Media as a Tool. Journal of Nautical Eye and Strategic Studies, 2(1), 57–68. Retrieved from https://ojs.mul.edu.pk/index.php/J-NESS/article/view/98
License
Copyright (c) 2022 Journal of Nautical Eye and Strategic Studies
This work is licensed under a Creative Commons Attribution-NonCommercial 4.0 International License.