UNITED NATIONS COUNTER TERRORISM STRATEGY: A THEORETICAL ANALYSIS
Keywords:
Terrorism, States, International Security, 9/11, United Nation
Abstract
In the past few years threat of terrorism has transformed itself from a local and regional problem to a global dilemma. The menace of terrorism had spread like any disease and changed its pattern so rapidly that not only nation states are affecting but regional and International security has been challenged as well. Due to such nature of precarious expansion, no single country can defeat this mayhem alone and need of an international organization of larger scope is needed to address the issues that are becoming root causes for terrorism. An organization that can have large-scale mobility, resources, that can trace patterns, movements and an organization who have members abiding its resolutions and can act globally. These capabilities and scope are only part of United Nations. After incidents of 9/11, terrorist attacks on United Nation officials & buildings worldwide and ability of terrorist groups to operate globally, the United Nation devised a comprehensive global counter terrorism strategy along with a plan of action, acceptable to all 192 members to counter terrorism. In this regard United Nations General Assembly & United Nations Security Council passed resolutions specifically addressing 2 the terrorism and counter terrorism narratives of the member states. Pakistan has been fighting against terrorism for a long time, but for the last few years, Pakistan has suffered unprofessional losses whereas the incidents of terror have massively disrupted all spheres of social and political life, approximately 40,000 civilians have lost their lives whereas materialistic losses are besides them. The study will discover the outgrowth of cooperation and collaboration of United Nations in line with its resolutions specifically 1373 (2001) and analyze its importance for Pakistan in its fight against terrorism.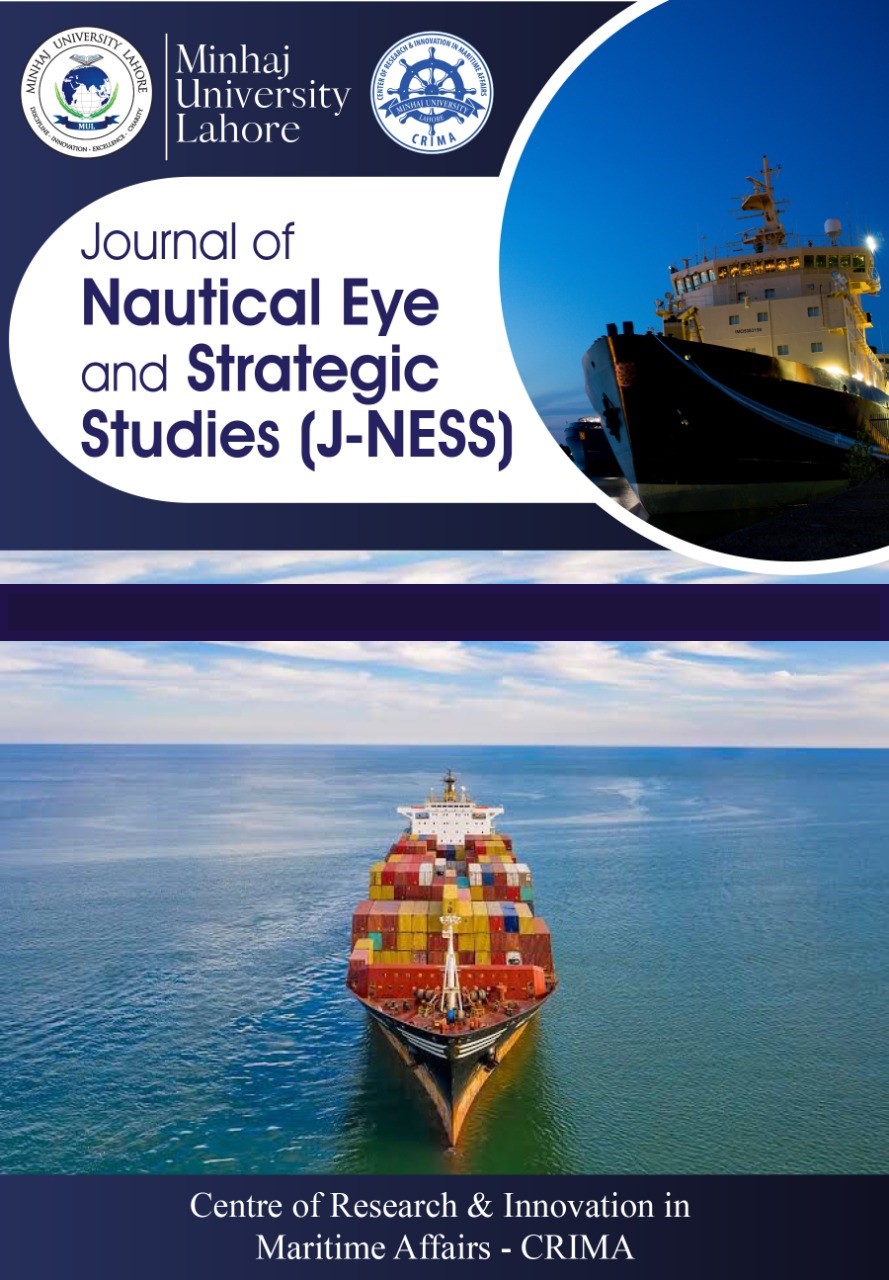 Downloads
How to Cite
Faiq Hassan Khalid. (2022). UNITED NATIONS COUNTER TERRORISM STRATEGY: A THEORETICAL ANALYSIS. Journal of Nautical Eye and Strategic Studies, 2(1), 43–55. Retrieved from https://ojs.mul.edu.pk/index.php/J-NESS/article/view/97
License
Copyright (c) 2022 Journal of Nautical Eye and Strategic Studies
This work is licensed under a Creative Commons Attribution-NonCommercial 4.0 International License.