PEACE AND PACIFISM; REFLECTIONS FROM HEBREW BIBLE, THE GOSPLES AND THE HOLY QUR'AN
(A Descriptive and Textual study)
Abstract
Abstract
It is vividly clear that the teachings of Peace exist in all texts of the sacred books of different World religions. No religion in its Holy books does teach or promote violence, cruelty and tyranny whatsoever. Religious Scriptures like Gospels and the Holy Qur'an teach their believers how to shape Shalūm and Salām (peace) culture and how to portray the nonviolent approaches in numerous ways to build peace. The implication of Shalūm; peace is important for Jews as well as Christians. It cures them from degeneration, inner division, and discrepancy in lives. Whereas word 'islam'is linked with Slām(peace) in Islam.
The research intends to find out the verses of events that support theological tolerance and investigate such verses promoting humanistic circles from tri-religions. It expands the thinking canvas of religious critics by giving a tri-textual image of 'Peace'. The paper starts with establishing the conceptual background of the subject matter, elaborates veneration for mankind and human blood, self-control during unfavorable circumstances and Peace inspirational personalities like Hadrat Ibrāhim/Abraham (A.S), Isāc/Ishmael (A.S), Hadrat 'Isā (A.S) and Hadrat Muhammad (S.A.W) whose entire life depicts as peace promoter. The paper ends up by searching common scriptural grounds and suggesting that 'Peace' should be established both individually and collectively.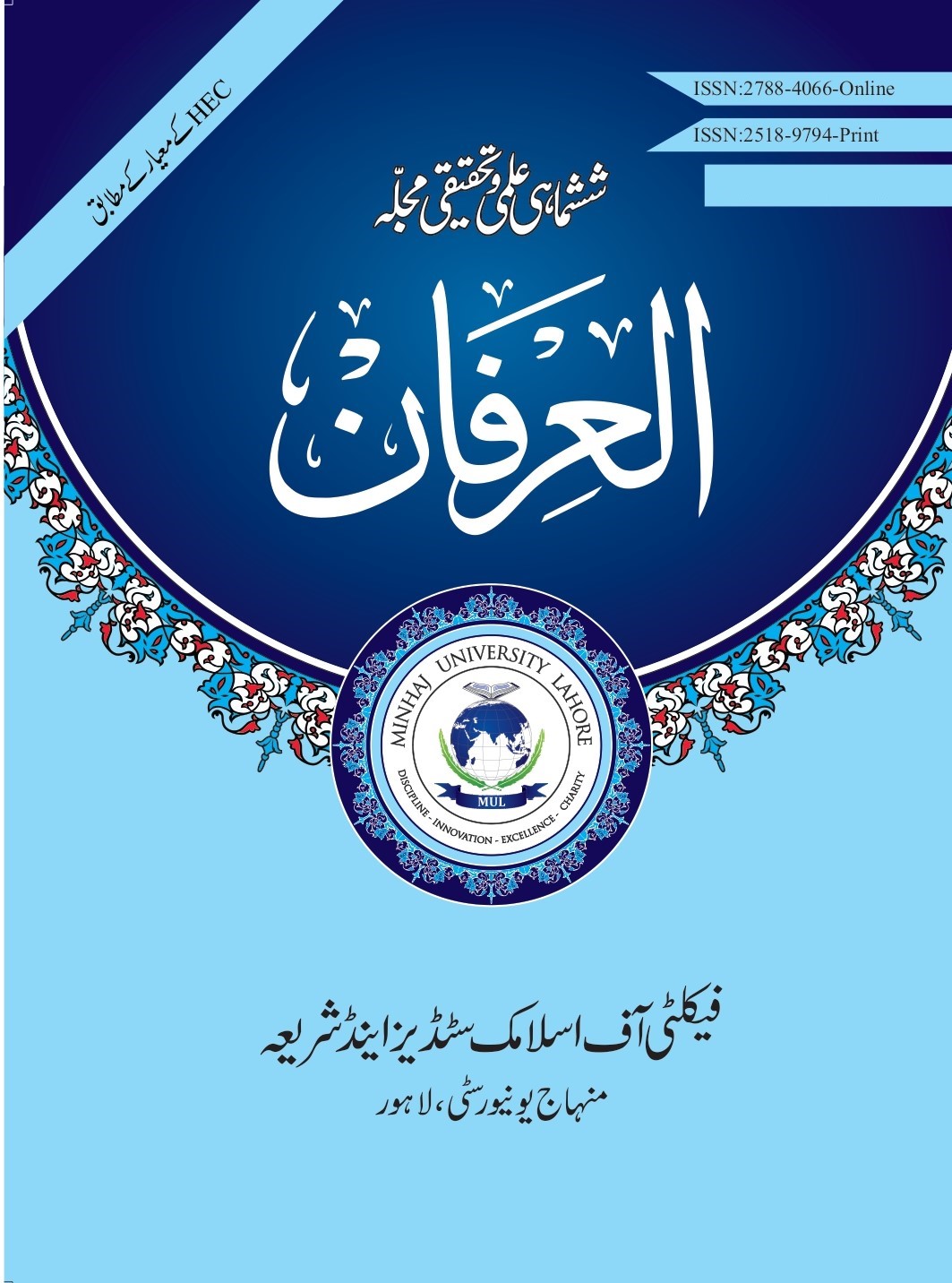 How to Cite
RAZA UL HABIB, D. A. ., & Dr. MUHAMMAD TAYYEB NADEEM. (2022). PEACE AND PACIFISM; REFLECTIONS FROM HEBREW BIBLE, THE GOSPLES AND THE HOLY QUR'AN: (A Descriptive and Textual study). Al-Irfan, 7(13), 24–33. Retrieved from https://ojs.mul.edu.pk/index.php/alirfan/article/view/88
License
Copyright (c) 2022 Al-Irfan
This work is licensed under a Creative Commons Attribution-NonCommercial 4.0 International License.