Islamic Tourism Accelerates Economic Growth Expansion
english
Keywords:
Tourism in Islam, Economic Development, Al-Quran and Hadith
Abstract
Tourism is a rapidly expanding economic sector. This essay attempts to educate readers on the idea of tourism in Islam and its impotence. Islam encourages travel and admiring Allah's creation. The methodology is based on qualitative approaches that are descriptive in character, and information is gathered from a range of sources and through existing Literature review . Tourism and Travel is acknowledged in both Hadith and Qur'anic verses. Islam provides several benefits for tourism, which even has a positive impact on the economic growth of the nation. The implication is that although Allah forbids Muslims from abandoning the earth, they are involved in Islamic tourism. Travel and Tourism is essential for many countries to reduce their trade imbalances, especially emerging economies like Globally to promote economic growth for future prosperity.  The purpose of this practical implementation is to come up with suggestions for enhancing Globally tourist industry by promoting the Islamic travel sectors. Muslim nations ought to work together and coordinate their efforts to promote travel, which will help their economies. If the likelihood for future growth is to be completely realised, there are obstacles to be addressed. The uniqueness of this write-up is that it discusses how tourism is interpreted by Islam and how we can use this industry to strengthen our economy.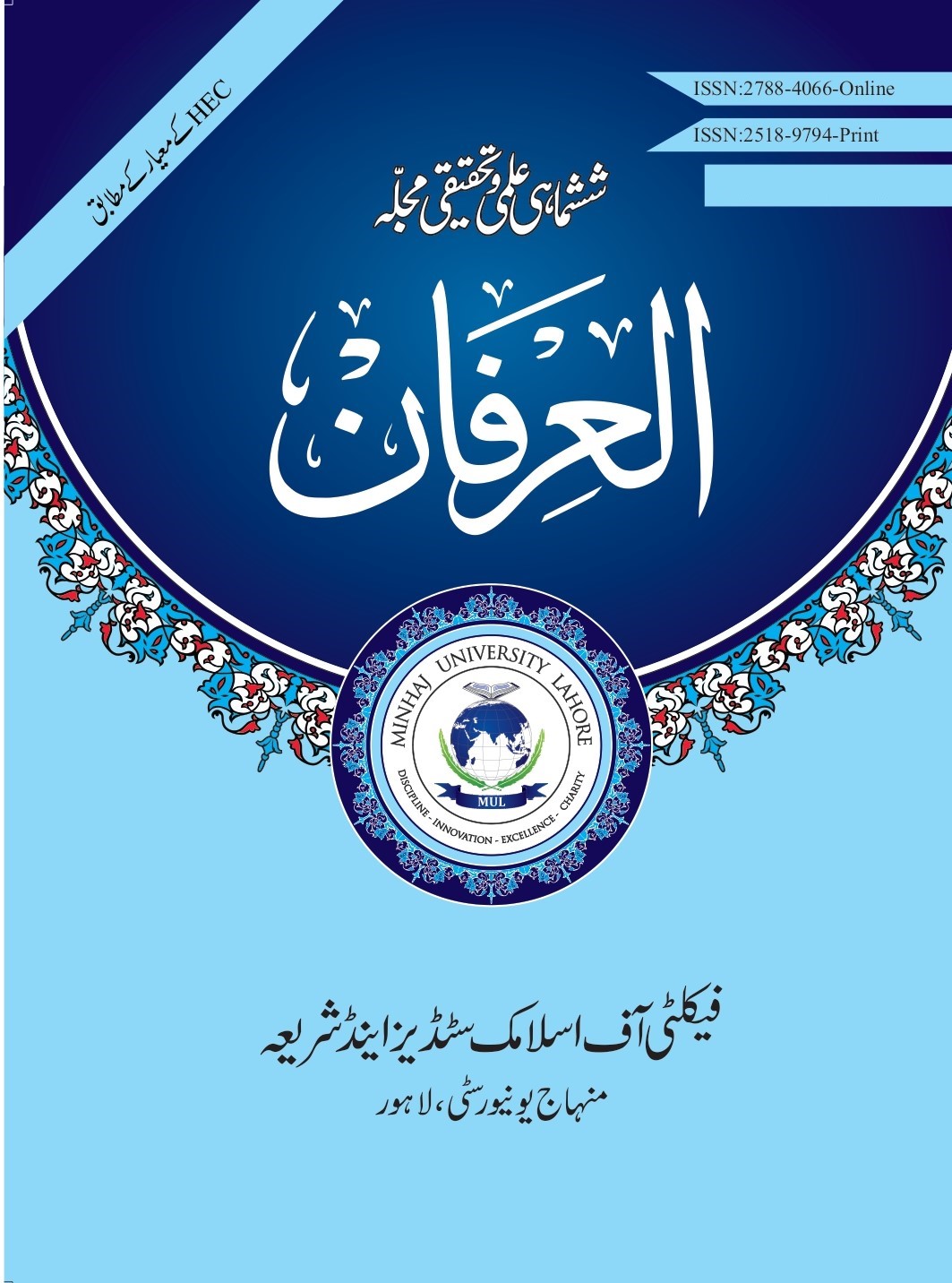 Downloads
How to Cite
Awan, A., Arslan, S. M. ., & Hussain, M. (2023). Islamic Tourism Accelerates Economic Growth Expansion: english. Al-Irfan, 8(15), 27–38. https://doi.org/10.58932/MULB0012
License
Copyright (c) 2023 Al-Irfan
This work is licensed under a Creative Commons Attribution-NonCommercial 4.0 International License.