The Parables and Islamic Scriptures: An Analytical Study
Keywords:
Parables, The Holy Quran, Hadith, Sufi Literature,Unity of Allah,Divine Scripture ,obedience of Prophet
Abstract
Allah the exalted is the only Lord of all the worlds. He has sent Prophets and Messengers in all periods to guide the mankind. He has also revealed Divine Scriptures to edify mankind. Several Manuscripts and Books were revealed on different Prophets. The Qur'ān is the last and final word of Allah towards the humanity till the Day of Judgment. The Qur'ān teaches humanity about the Unity of Allah, love and obedience of Prophet Muhammad PBUH, methods of worship and many more. In the Qur'ān, different unique methods have been adopted for the purpose of guidance e.g. literary method, psychological, interrogative, method of telling a story of past times, etc. Parabolic method is one of these methods. In this article the significance and details of the parabolic method will be analyzed. It is the convention of Allah to teach through this method. The Apostles of Allah have also adopted this method to preach the word of Allah in an easier way.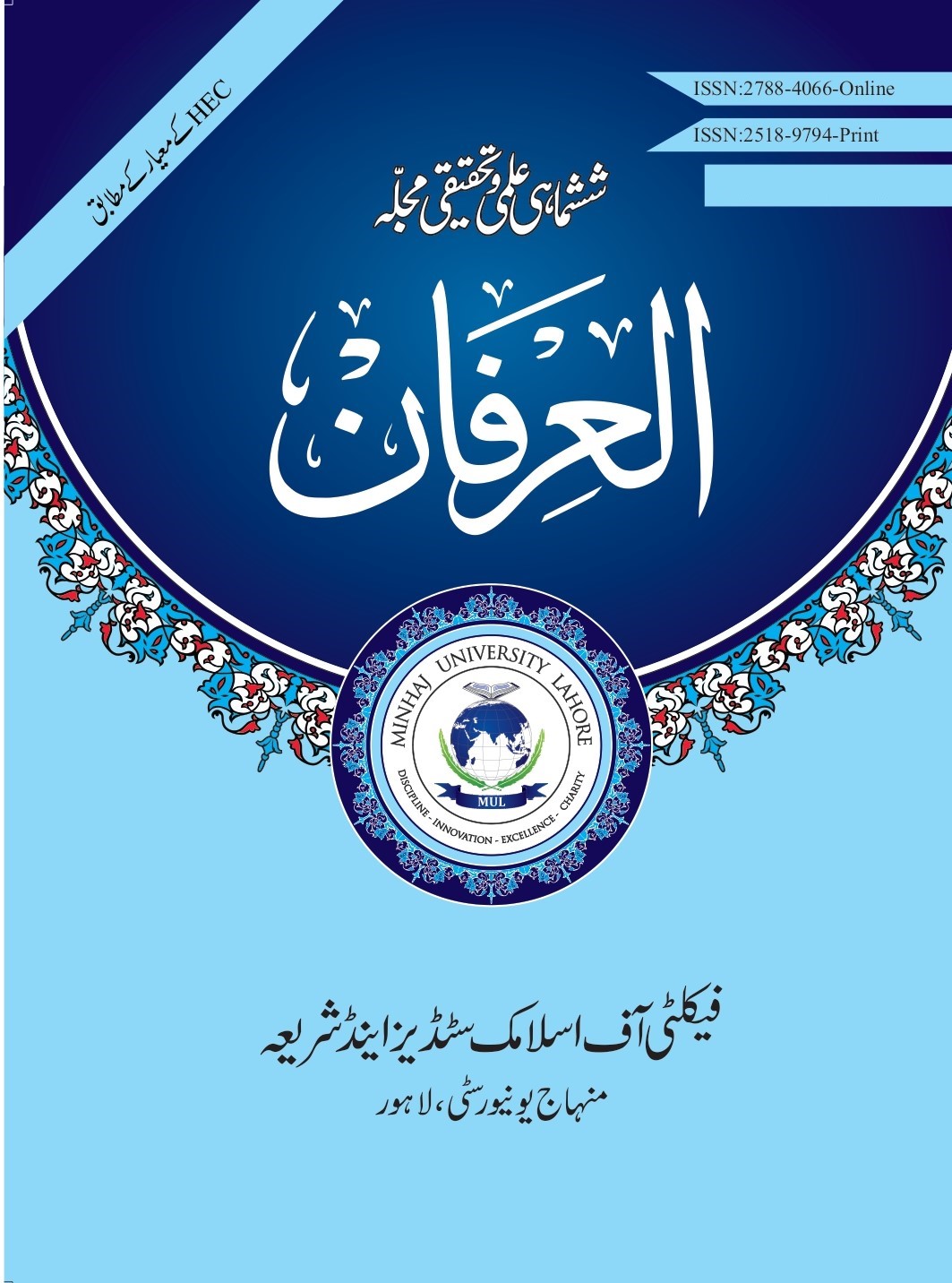 Downloads
How to Cite
Gulzar, U., Parveen, D. Z., & Ahmad, Z. (2023). The Parables and Islamic Scriptures: An Analytical Study. Al-Irfan, 8(15), 39–50. https://doi.org/10.58932/MULB0013
License
Copyright (c) 2023 Al-Irfan
This work is licensed under a Creative Commons Attribution-NonCommercial 4.0 International License.