المقارنۃ بین المنہاج و فتح الملھم
Keywords:
comparative, significance, Hadīth, Al-Minhaj, Fath-ul-Mulhim, interpretation, Sahih Al Muslim
Abstract
Due to the need and authenticity, different aspects of Hadees have been made the research topic. It was difficult to act upon the teachings of Prophet (PBUH) without the comprehension of Hadith, so a series of interpretation of Hadith was initiated. Keeping in view their Fiqhi schools of thought, the Narrators of Hadith wrote the interpretations of Sahi-al-Muslim, explaining the significance of its subject matter and subtleties .
The script writer has chosen "Al-Minhaj" known as "Sharhun-Nawwi" and comparative studies of modes of inference and elicitation of Maulana Shabbir Ahmad Usmani's Fath-ul-Mulhim as his research topic. The motive behind the selection of 'AL Minhaj' according to scholars is being more popular and the other reason is that its interpreter belonged to Shafi School of Thought, Whereas Fathul-Mulhim was primarily chosen for being the most comprehensive interpretation of Sahih Al Muslim and the secondary reason includes its interpreter's association with Hanafi Fiqh .
For example imam nawawi while stating his religion (no charity in liss than 650 kilograms) was content with only two arguments. While allama usmani , while stating the religion of imam abu hanifa (there is charity in the few and in the many), mentioned numerous arguments.
In conclusion, this comparative review will pave the way for scholars, preachers and the students in order to analyses different styles and ways of interpretation.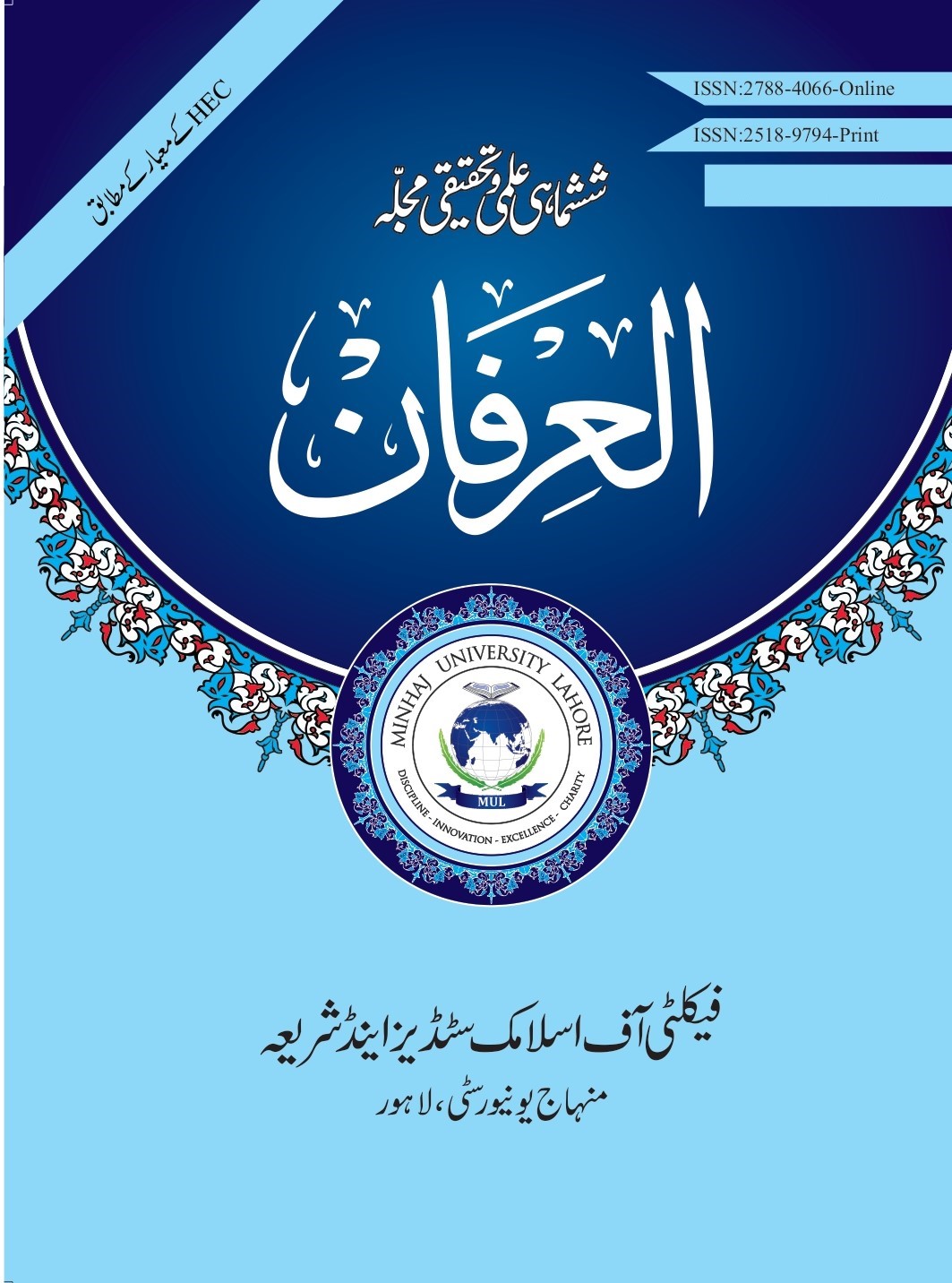 How to Cite
Shoaib-ur-Rehman, & Dr. Mohiyuddin Hashmi. (2022). المقارنۃ بین المنہاج و فتح الملھم. Al-Irfan, 7(13), 171–186. Retrieved from https://ojs.mul.edu.pk/index.php/alirfan/article/view/117
Section
Articles (Arabic)
License
Copyright (c) 2022 Al-Irfan
This work is licensed under a Creative Commons Attribution-NonCommercial 4.0 International License.