اسباب ظهور التطرف
Keywords:
Islam, Extremism, Peace, Religious Teachings
Abstract
No doubt Islam is the religion of peace and love. According to a famous Hadith the "Real Momin is the person from whose tongs and hands other Muslims are safe." The respect and importance of human life matters a lot in Islam. That's why undo murder of a person in Islam is taken as the murder of the entire humanity. So there is no room in Islamic teaching at any level to justify the extremism, terrorism and suicide bombing or instigation therein particularly in the incidents in which the innocent people like children, women and old fellows and indifferent people are killed. Similarly to destroy the mosques or any other place of worship is not only an unavoidable crime, but is a Kufr. In this short research article, we tried to prove the forbiddance of terrorism in the light of the teachings of Islam and also declared that this is an action based on Kufr .
If there is an ideological difference with some people, Society and State we should try to resolve the issue through dialogue.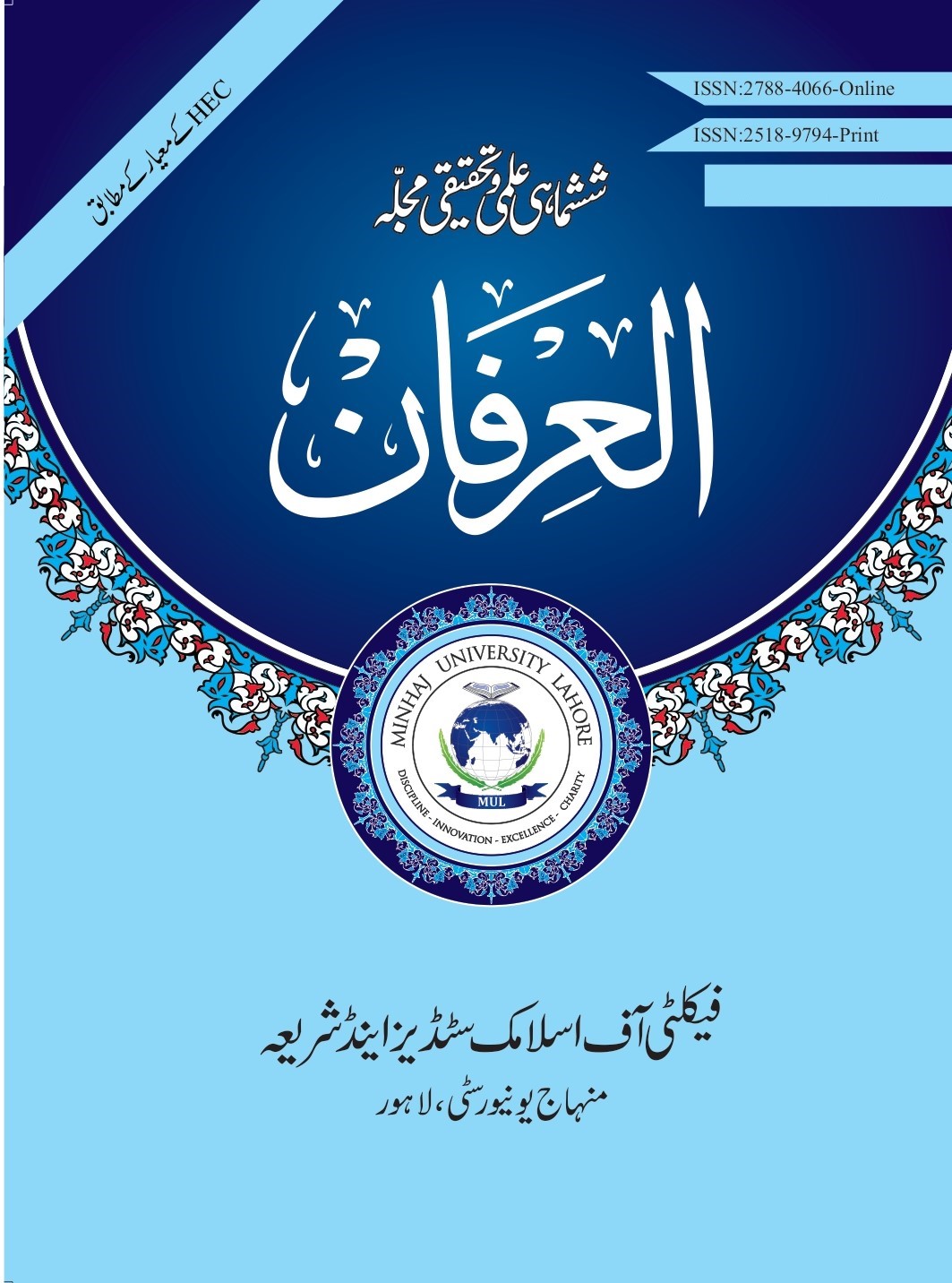 How to Cite
Azhari, D. A. A. A.- azhar, Dr. Manzoor Ahmad, & Dr. Tahid-Ul-Din. (2022). اسباب ظهور التطرف. Al-Irfan, 7(13), 155–170. Retrieved from https://ojs.mul.edu.pk/index.php/alirfan/article/view/116
Section
Articles (Arabic)
License
Copyright (c) 2022 Al-Irfan
This work is licensed under a Creative Commons Attribution-NonCommercial 4.0 International License.