الشيخ ناصر الدين الباني
Keywords:
Capital, text book, Hadīth, scholars, Hanfī Jurisprudence, criticized, against, sūhofī, Muhaddissen, ethics
Abstract
On the biography of the Sheikh Abū 'Abd Rahman Nāsir al Dīn Albānī was born in 1914 in a religious family in Ashqudara, capital of Albānīa. His father, Al-Haj, Sheikh Nūh ibn Najatī al Albānī, is known among the renowned Hanfi scholars.His father migrated and settled in Syria at that time Sheikh Albānī was nine. At the beginning he was admitted to Jam'iyyah-al-is'āf al-Khayrī for the acquisition of preliminary religious knowledge. He memorized the Qur'an from his father. He studied text books, grammar books of Sārf &Nāho;w and some books of traditional science of that time, and Preparatory books of Hanfī Jurisprudence from his father such as Mukhtasar al Qudūrī. He routinely used to go to the nearest library, Maktabah al Zāhiriyyah. Sheikh al Albānī was a sūhofī, which means a person who receives information from the scholarly study, and does not gain learning from the scholars as his teacher. Particulars of Muhaddissen (Specialist scholars in science of Hadīth) were not found in sheikh Al-Albānī ,for example he criticized on Aīem;ā Arb;ah, Usoollieen , Muhaddissen and seiner scholars of Syria etc ,he has also used objectionable words against some companions of the Holy Prophet (PBUH). in this short article we will talk about InShallah about the ethics of sheikh Albānī with other Hadīth scholars.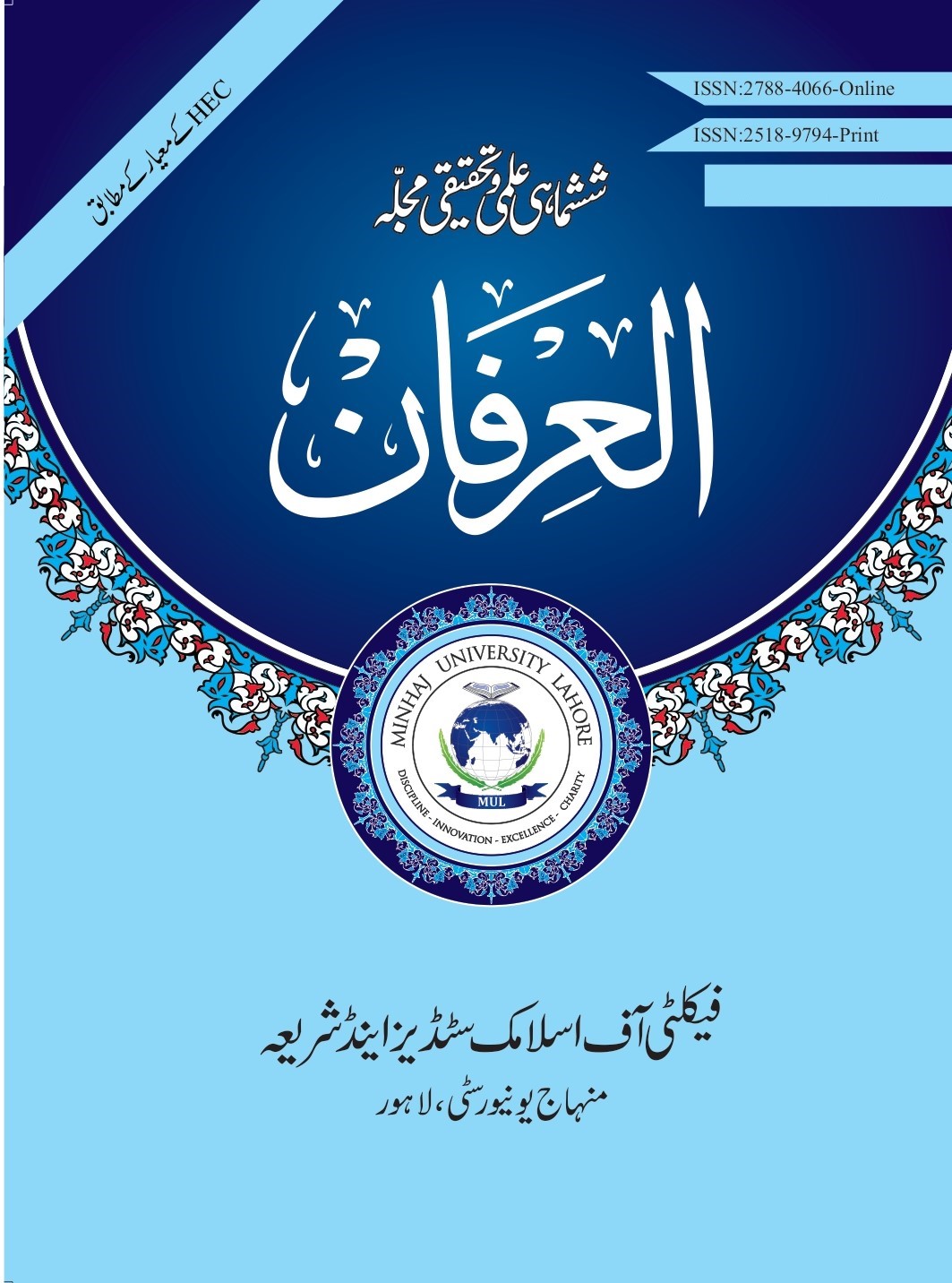 How to Cite
Dr. Shahnawaz, & Al-Azhari, D. M. N. A. . (2022). الشيخ ناصر الدين الباني. Al-Irfan, 7(13), 128–154. Retrieved from https://ojs.mul.edu.pk/index.php/alirfan/article/view/115
Section
Articles (Arabic)
License
Copyright (c) 2022 Al-Irfan
This work is licensed under a Creative Commons Attribution-NonCommercial 4.0 International License.