بین الریاستی تعلقات میں غیر مسلم
Keywords:
Foreign Policy, Islamic State, Relations, Non-Muslims States, Limitations, Basic Principles
Abstract
Foreign policy is one of the wheels with which process of international politics operates. It is not separate from the national policy. It is an important tool to relate the relations to other countries. Foreign policies consist of aims and measures that are intended to guide government decisions and actions with regard to external affairs, particularly relations with foreign countries .
Being a universal religion Islam represents broad vision of its constituted policies and considers itself responsible for the preparation of its rights. Islam gives its own guidance in this perspective. The Holy Prophet صلى الله عليه وسلم made practically the establishment of Islamic State, made arrangements of conveying to the whole humanity, the worldly and universal message of Islamic ideology. All these facts are evident from the foreign policies of the State of Madina.
Islam maintains relations with Non-Muslims states according to its teachings and interests. It is an important part of an Islamic State's foreign policy. Therefore, Islamic State relates its relations with other non-Muslim states. Foreign policy of an Islamic State can solve all the issues, problems and contradictions which are facing the world today.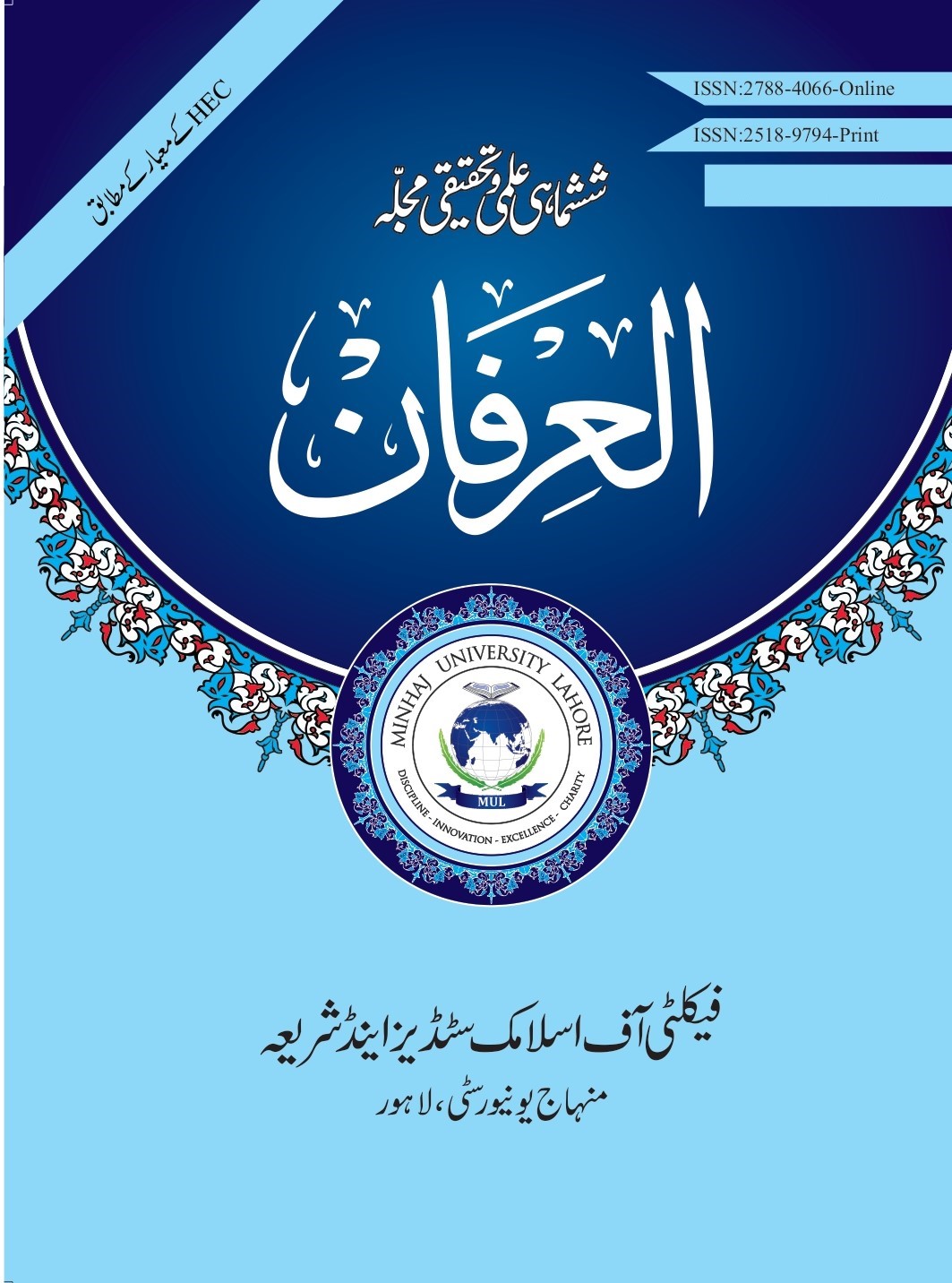 How to Cite
Javed, M. Y., & Dr. Shams-ul-Arifeen. (2022). بین الریاستی تعلقات میں غیر مسلم. Al-Irfan, 7(13), 89–115. Retrieved from https://ojs.mul.edu.pk/index.php/alirfan/article/view/113
License
Copyright (c) 2022 Al-Irfan
This work is licensed under a Creative Commons Attribution-NonCommercial 4.0 International License.