کم عمری میں شادی
Keywords:
Early Marriage, Islamic Teachings, Pakistani Law, Jurisprudence
Abstract
Marriage is the basic need to spread and survive the human being. There are some incidents of getting married in teen age in our country that is increasing curiosity among the masses. The question arises what does Islam guide in this regards. The objective of the study is to highlight the teachings of Islam about the marriage and guide the people. Pakistani laws about the early marriage have been discussed and analyzed with the references of Qur'an Hadith and Fiqh literature. Recommendations of the Islamic ideological counsel have also been discussed about early marriage. Analytical method of research has been adopted for this study. The study can be concluded in such a way that the early marriage is allowed but when the boy or girl comes to age he can accept or reject it. Further it is also note able that the Nikah can be held without Rukhsati in teen age.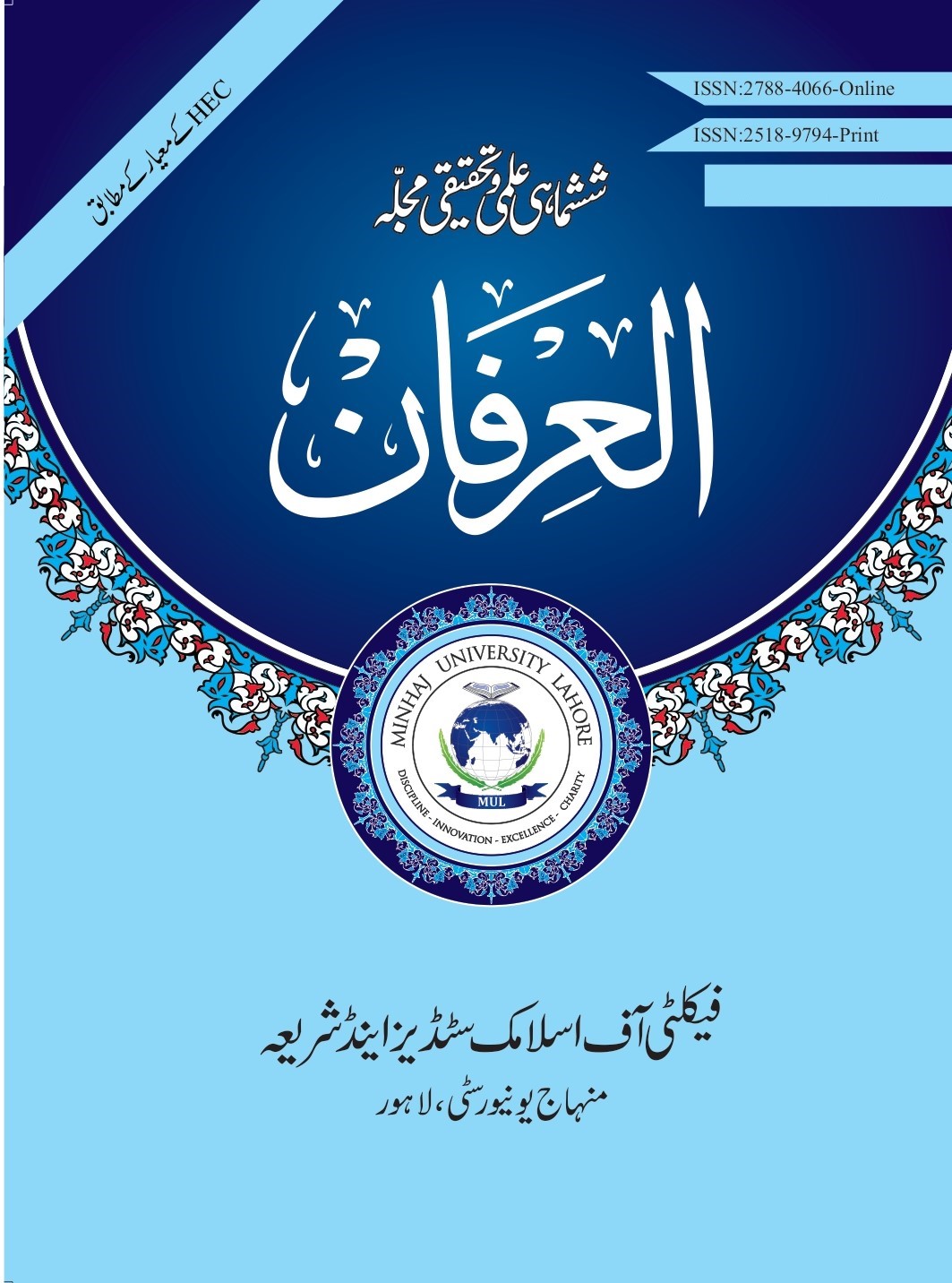 How to Cite
Ali, D. M. W., & Ahmad, D. H. . (2022). کم عمری میں شادی. Al-Irfan, 7(13), 67–88. Retrieved from https://ojs.mul.edu.pk/index.php/alirfan/article/view/112
License
Copyright (c) 2022 Al-Irfan
This work is licensed under a Creative Commons Attribution-NonCommercial 4.0 International License.