کلام اقبال میں قصہ موسیٰ و خضر
Keywords:
Iqbal's poetry, influence of Qur'an, allusions of story of The Prophet, Moses, semantic field
Abstract
The Holy Qur'an is basic and the most significant source of Iqbal's ideas and thoughts. The influence of the Holy Qur'an is not only limited to Iqbal's ideas and thoughts, but it can also be seen in his diction and style. The techniques,terms, cadence and figures used in his poetry have also been derived from the Holy Qur'an. Iqbal has illustrated personalities of the Prophets more as symbols and less as historical figures. The Qur'an has also been source of symbols and allusions such as the fire of Nimrod, Khalil and Nimrod,Toor, Seena, Moses and Pharaoh,and Dharb e Kaleem etc.
Talmih"(allusions) has been used in litratures of Urdu and Persian almost by all their poets. However, there is no precedent of how dexterously Iqbal has employed it. He has repeatedly used Qura'nic allusions and teachings in his poems to motivate his nation. He has created passion and hope in his people by using these allusions as examples from past regarding resurrection of Ummah. Iqbal has beautifully and brilliantly used allusions, which has not only elevated his poetic prowess but also played a vital role in promoting his thoughts.
This article gives a brief overview of the Quranic allusions that has been extracted from the story of Moses (عليه السلام ) by Allama Iqbal.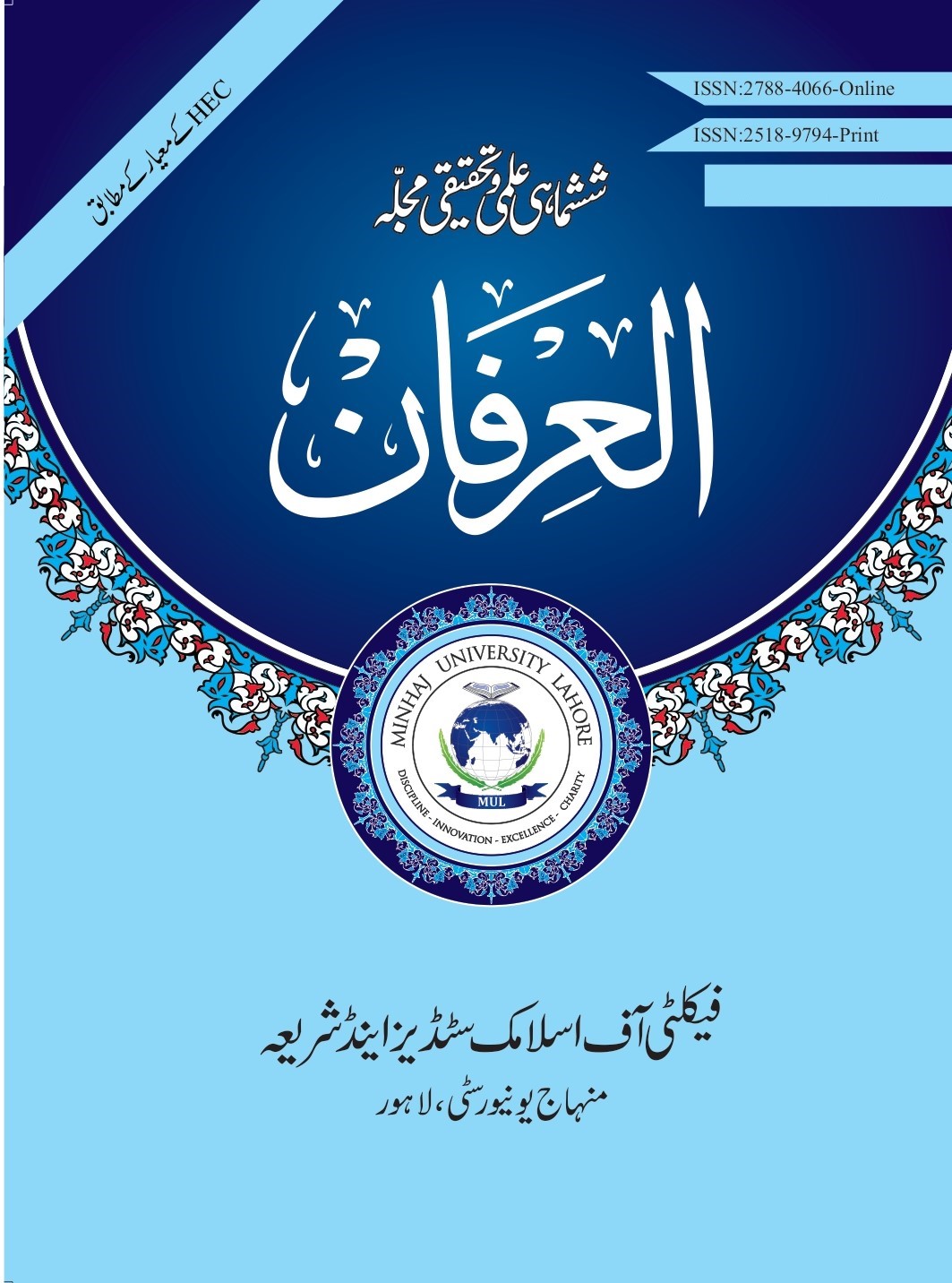 How to Cite
NasrUllah, D. S., & Nizami, D. M. A. . (2022). کلام اقبال میں قصہ موسیٰ و خضر. Al-Irfan, 7(13), 51–66. Retrieved from https://ojs.mul.edu.pk/index.php/alirfan/article/view/111
License
Copyright (c) 2022 Al-Irfan
This work is licensed under a Creative Commons Attribution-NonCommercial 4.0 International License.