ڈاکٹر طاہرالقادری بطور مترجم قرآن
Keywords:
Quran, Scholar, principles of translation, Irfan ul Quran, Dr. Tahir ul Qadri
Abstract
The Holy Quran is the eternal source of guidance for whole mankind. Its teachings are for all nations and classes. Therefore, Islamic scholars have been working to communicate the teachings of the Holy Quran to the people in every era. A translator should have strong command on grammer of both languages. He should have comprehensive knowledge of Quran and Sunnah and have a grip on relevant subjects .
There are many Urdu translations of the Holy Quran. Dr Tahir-ul-Qadri has also translated the Holy Quran in Urdu language named "Irfan ul Quran". He is a very competent scholar. He is the founder of Minhaj ul Quran International. He has written more than one thousand books on different Islamic topics.
In this article, it has been critically reviewed of his urdu translation of the Holy Quran "Irfan ul Quran" in the light of basic principles of translating the Holy Quran into other languages.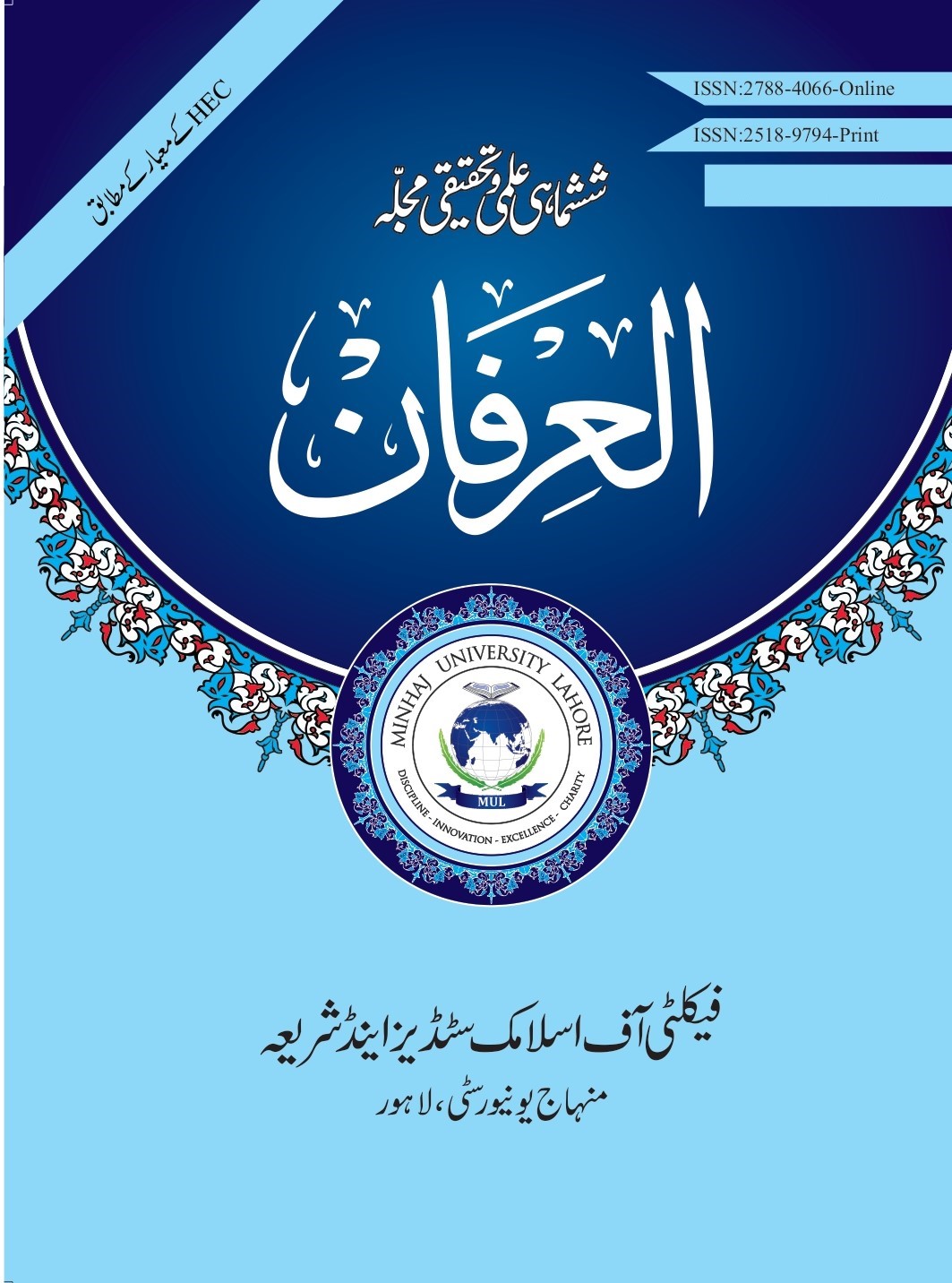 How to Cite
Gilani, S., & Azhari, D. Z. U. . (2022). ڈاکٹر طاہرالقادری بطور مترجم قرآن. Al-Irfan, 7(13), 1–19. Retrieved from https://ojs.mul.edu.pk/index.php/alirfan/article/view/108
License
Copyright (c) 2022 Al-Irfan
This work is licensed under a Creative Commons Attribution-NonCommercial 4.0 International License.