WE ARE ALL IN THE SAME BOAT: COMMENTARY ON A PROPHETIC ALLEGORY
Keywords:
Hadith, Sunnah, social responsibility, parable, allegory, metaphor
Abstract
In this famous narration (hadith) transmitted by the authors of the most authentic hadith collections, Nu'man ibn Thabit heard Allah's Apostle, peace be upon him, making a beautiful allegory of a human society as a boat with travelers on and under its deck. The people in leadership, who are at the rudder and who are entitled to divide the drinking water among all the passengers, should not allow some egoists under the deck to drill a hole inside the boat. If they let them do so, the whole boat will sink, killing all the passengers. We are now living in an interconnected global village. We could take the recent Covid pandemic, which made no discrimination among all the countries of the world, as an apt illustration of this global reality. What lessons can we learn from this narration (hadith) and which conclusions we can draw from it? How we can make sure that the rudder will not to be passed into improper hands? And how can upright, spiritually developed people regain command of the rudder again after having lost it? What are the most common mistakes that could occur from the effort to regain control? These are questions addressed by this study, which is based on the classical Islamic interpretative tradition and also from insights gained from contemporary realities.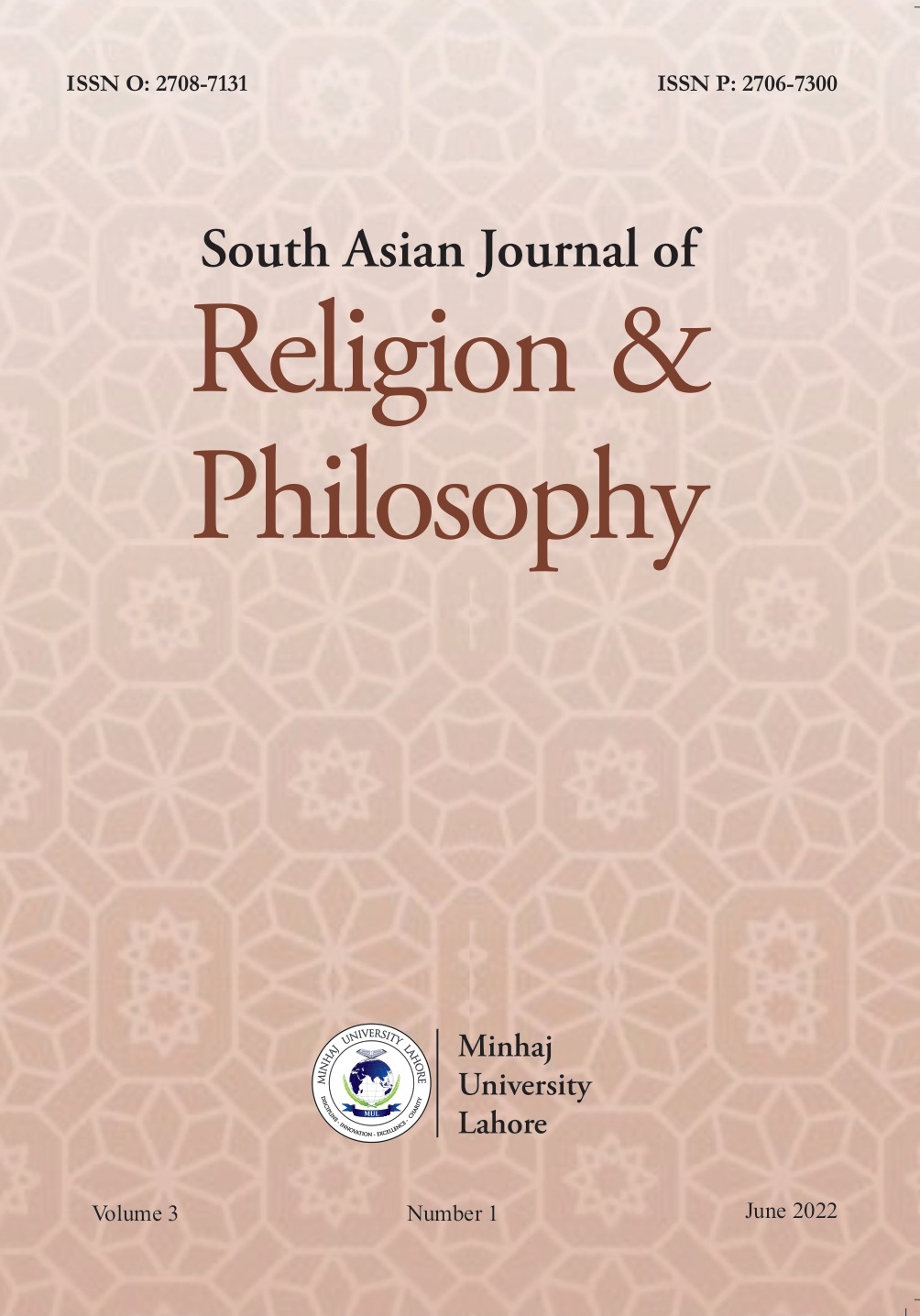 Downloads
License
Copyright (c) 2022 South Asian Journal of Religion and Philosophy (SAJRP)
This work is licensed under a Creative Commons Attribution-NonCommercial 4.0 International License.