THE NOTION OF THE SOUL IN THE SUFI SPIRITUAL PATH
Keywords:
Sufism (tasawwuf), soul, spirit, selfish desires, spiritual wayfarer, spiritual stage (maqam), Qur'an
Abstract
Not all Muslims accept the fact that the spiritual path of Sufism (tasawwuf) is part of mainstream Islam. However, this article clearly affirms that Sufism is an integral part of Islam. The author draws repeatedly from the Qur'an to show that the spiritual path practiced by the great Sufi masters throughout Islamic history was inspired by revelation. The seven stages of the spiritual path are an expression of the transformation that takes place in the soul of spiritual wayfarers as they gradually leave behind all that may hinder them from reaching their destination. Each of these seven stages has its own characteristic aspects but the final goal of the Sufi path is to experience an intimate reunion with God Himself.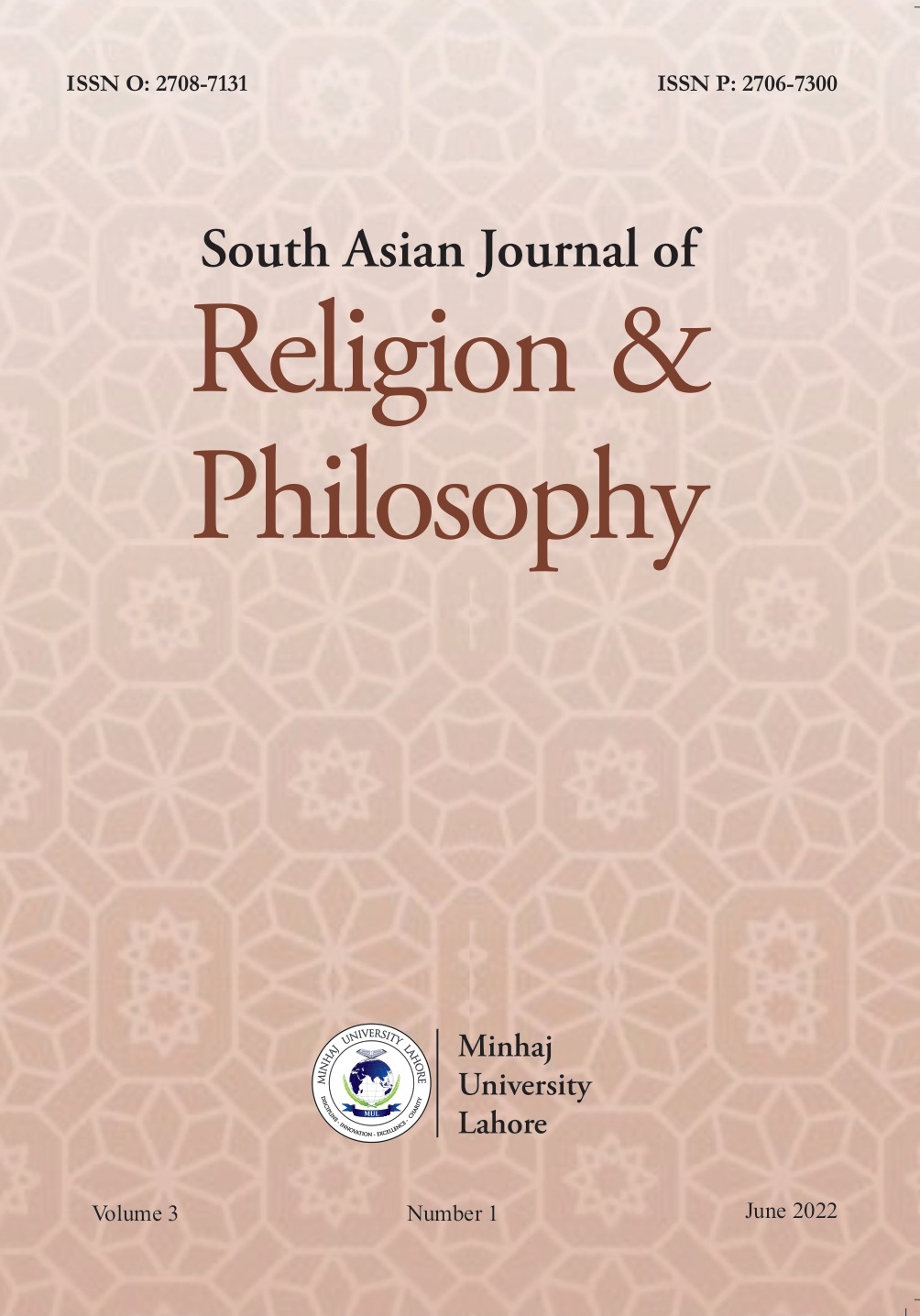 Downloads
License
Copyright (c) 2022 South Asian Journal of Religion and Philosophy (SAJRP)
This work is licensed under a Creative Commons Attribution-NonCommercial 4.0 International License.