SPIRITUALITY AND INTERRELIGIOUS ENCOUNTER: LEARNING FROM THE INAUGURAL SESSION OF THE WORLD CONGRESS OF FAITHS 1936
Keywords:
Diversity-in-unity, interfaith dialogue, oneworld consciousness, Parliament of Religions, pluralism
Abstract
In 1936, the British explorer, ex-military officer, mystic, and religious-searcher-after-truth, Sir Francis Younghusband, gathered an array of eminent religious intellectuals and leaders, philosophers and scientists, in London for the inauguration of what became the World Congress of Faiths, one of the first international interfaith organizations of the twentieth century. This article highlights four essential features of this ground-breaking Congress in scope and depth, features which have remained perennial ever since. Chief among these features was the wrestling – by Jews, Christians, Muslims, Buddhists, Hindus, Humanists, Confucians, Baha'is, Scientists, Economists, and philosophers – with issues of what it means to celebrate phenomenal religious difference yet within an overall aspiration to unity in transcendent reality. The article traces the trajectories of the Congress and links them to similar aspirations in current debate. By grounding current debate in an older and formative cultural moment the writer demonstrates how theories of religious pluralism have roots in collaborative comparative forays from a creative period in twentieth century religious thought.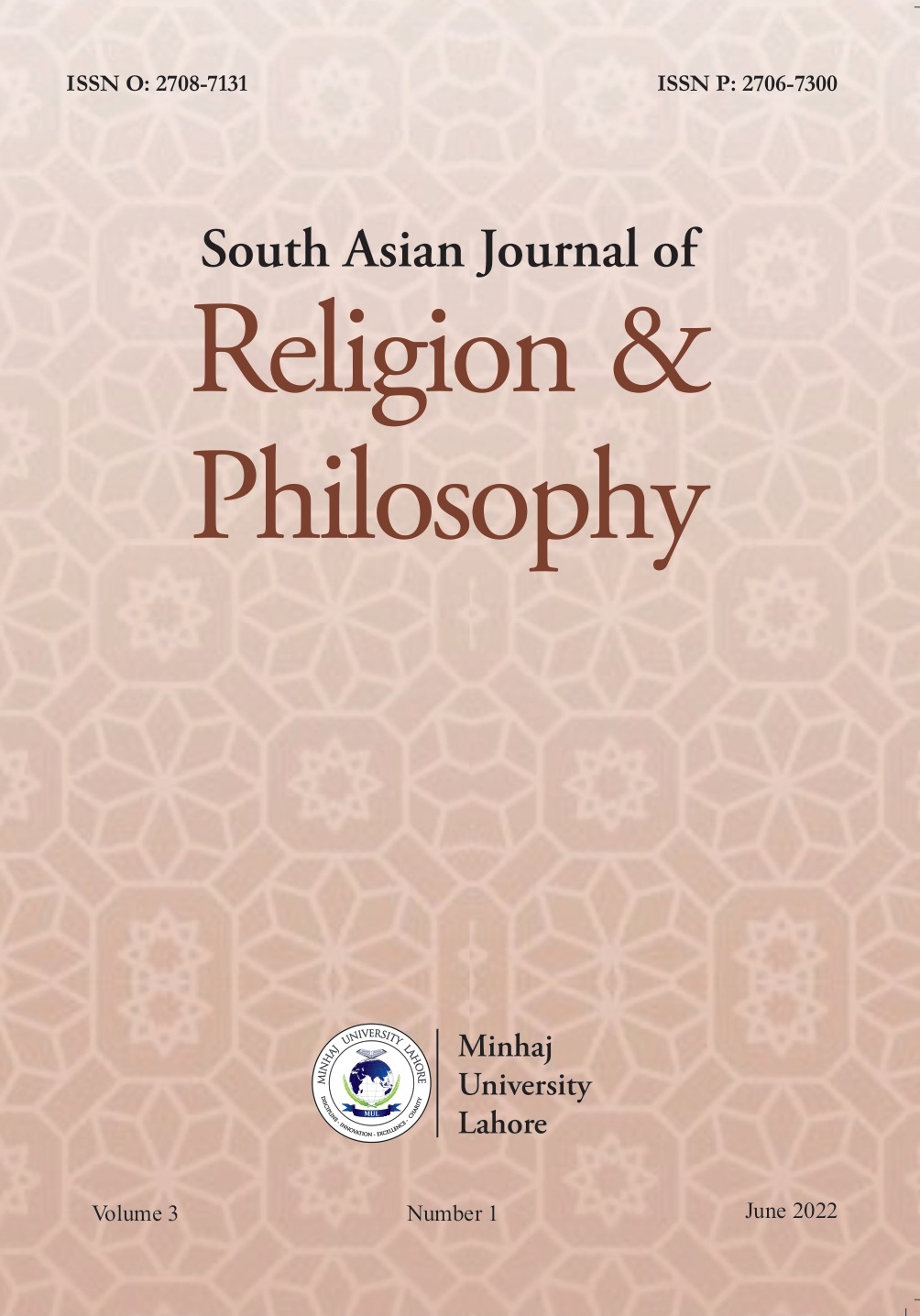 Downloads
License
Copyright (c) 2022 South Asian Journal of Religion and Philosophy (SAJRP)
This work is licensed under a Creative Commons Attribution-NonCommercial 4.0 International License.