INTERFAITH DIALOGUE: THE WAY FORWARD FOR CHRISTIANITY AND UNDERSTANDING INCARNATION THEOLOGY
Keywords:
Forms of dialogue, faith traditions, learning, submission, emptiness, irreducibility of experience, incarnation
Abstract
The three Abrahamic traditions, each in their own way, proclaim that the Almighty has spoken his Word to human beings who, in return speak their words of prayer and praise. Such is the dialogue between heaven and earth. It is entirely proper, therefore, that the members of these traditions should engage in interfaith dialogue, and not only they but also the members of non-Abrahamic traditions, who proclaim a communication between the transcendent and earthly spheres. Christianity for its part proclaims that Jesus of Nazareth is the Word made flesh (Jn. 1:14), for which the theological term is 'incarnation'.
In this article, I note that the Catholic Church now acknowledges and welcomes all that is true and holy in other religions. I then examine the four interfaith dialogues – of life, of cooperation, of theological exchange and of spiritual experience – making the point that they do not constitute a threat to Christianity, but on the contrary open up new paths and possibilities for its development, and particularly for understanding more fully the incarnation of the Word. Indeed, I propose that Christians can listen to and learn from non-Christian religions in such a way that they grasp their own tradition more clearly and assent to it more wholeheartedly. Meeting and working with others are forms of incarnation; learning from others and experiencing their religious experience are other forms of incarnation.
In this way, the unique and unparalleled enfleshment of Jesus Christ can be appreciated more fully. I also make the point that these four forms of interfaith dialogue, examined from the Christian point of view, are applicable to other faiths. I will at times recount some personal anecdotes that exemplify how my interfaith experiences have helped me better understand incarnation theology.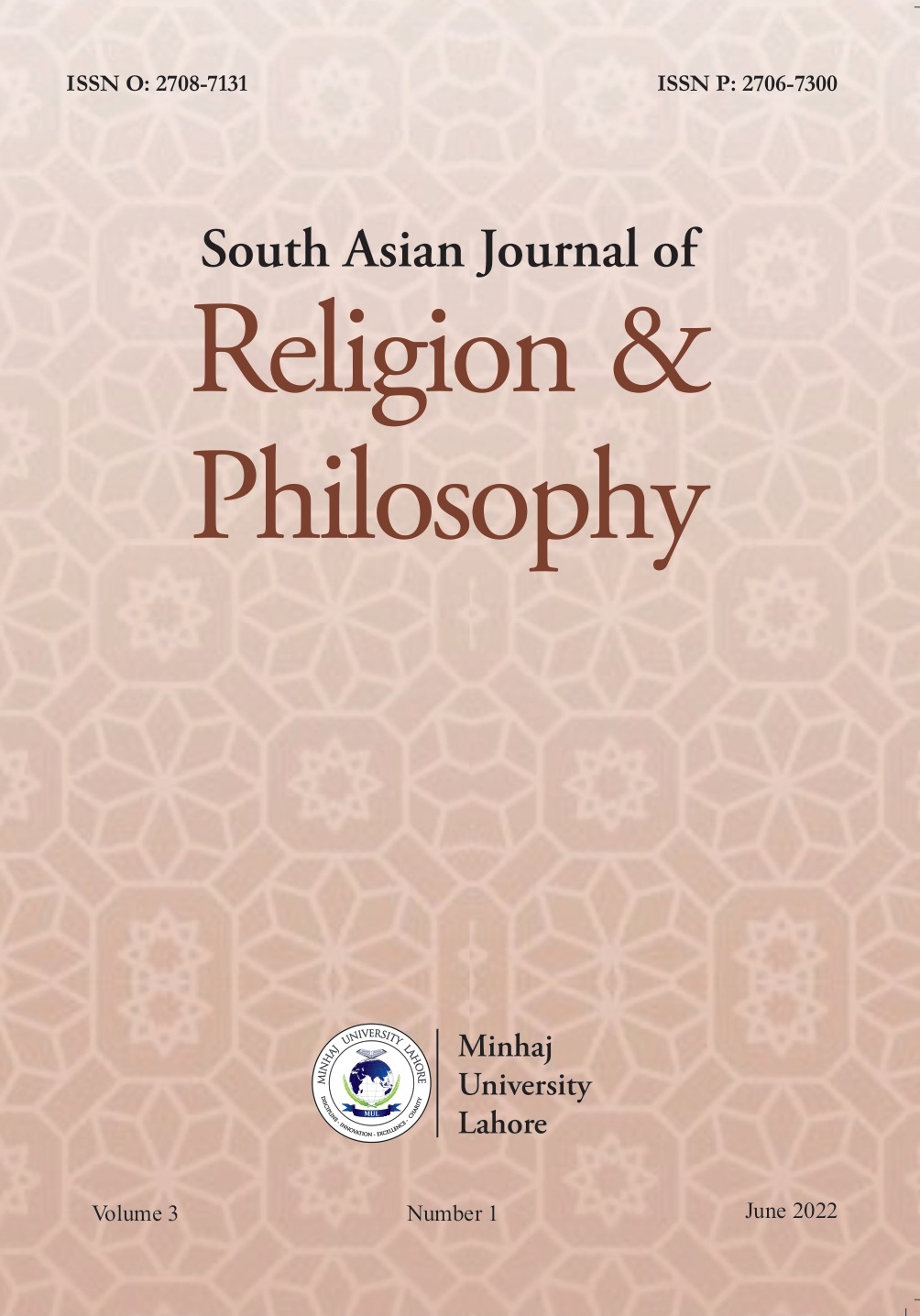 Downloads
License
Copyright (c) 2022 South Asian Journal of Religion and Philosophy (SAJRP)
This work is licensed under a Creative Commons Attribution-NonCommercial 4.0 International License.