Perception of Professional Drivers about Road Accidents in the Context of Roadway Hazards
Keywords:
Roadway hazards, Road accidents, Drivers, Social impact, Death
Abstract
Road accidents have a profound social impact on society by affecting the public property and victims' health, belongings and their social activities which lead to social isolation and poverty. Previous studies showed that road accidents were occurred usually by human errors, vehicle conditions, weather conditions, and road engineering, but roadway hazards not much emphasized. So, this study was aimed to quantify the roadway hazards which are responsible for road traffic accidents in the light of perception by professional drivers. For this purpose, the study was conducted in Multan, Pakistan through a cross-sectional survey using an interview schedule with a sample size of 336 drivers as respondents. The results of analysed data were showed that the professional drivers perceived that 38.7% inappropriate speed breakers and 18.5% of damaged roads always caused road traffic accidents, Moreover, drivers also perceived that road accidents had a social impact on victims, their families, and society. The crosstab and χ2 test also demonstrated that there was a significant association between road traffic accidents and drivers' socio-demographic information. On behalf of the results, the study concluded that roadway hazards were responsible for road accidents especially inappropriate speed-breaker, and rigorous action is required to overcome these hazards.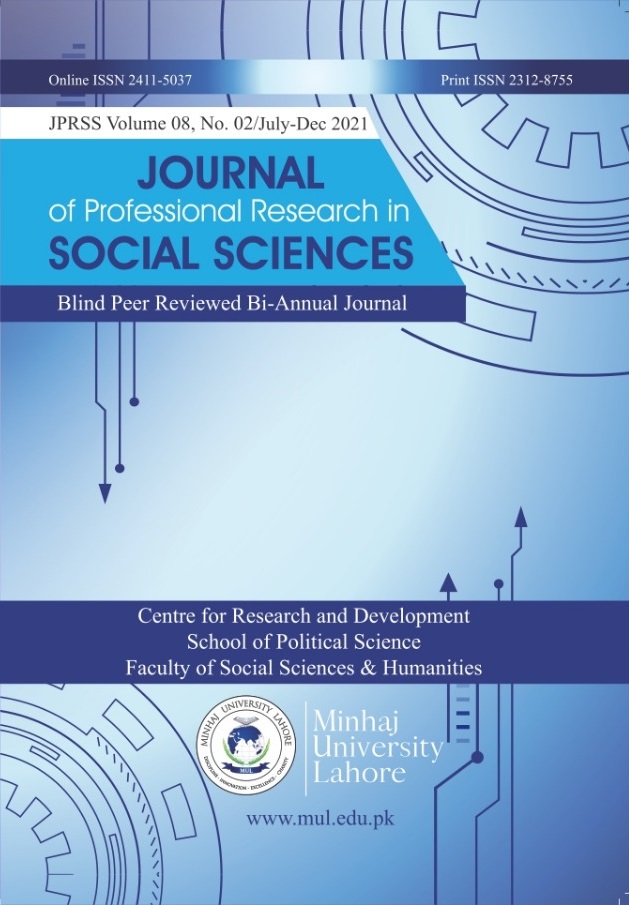 Downloads
How to Cite
Zahid Hussain, Muhammad Irfan Ahmed, & Dr. Muhammad Ishaq. (2021). Perception of Professional Drivers about Road Accidents in the Context of Roadway Hazards. Journal of Professional Research in Social Sciences, 8(2), 48–60. Retrieved from https://ojs.mul.edu.pk/index.php/JPRSS/article/view/124
Section
Articles (English)