Role of Community in Youth Development: An Investigation from Collegiate Youth from Lahore
Keywords:
Youth development, Community, Pakistan
Abstract
The focus of the current study is to find out how different dimensions of community leads to the development of the youth. Four primary indicators were taken into account i.e., community participation, community support and empowerment, community boundaries and limitation and community competence and skill development. The study is quantitative in nature and used cross sectional survey design for the study. 1335 college students were selected by adopting multistage cluster sampling for the purpose of the study. Both male and female respondents were included for a more representative study. The findings of the study show that all the four dimensions of community are significantly related to the youth development. Moreover, for both the types of the respondent's community participation and community competence/skill development were important in youth development.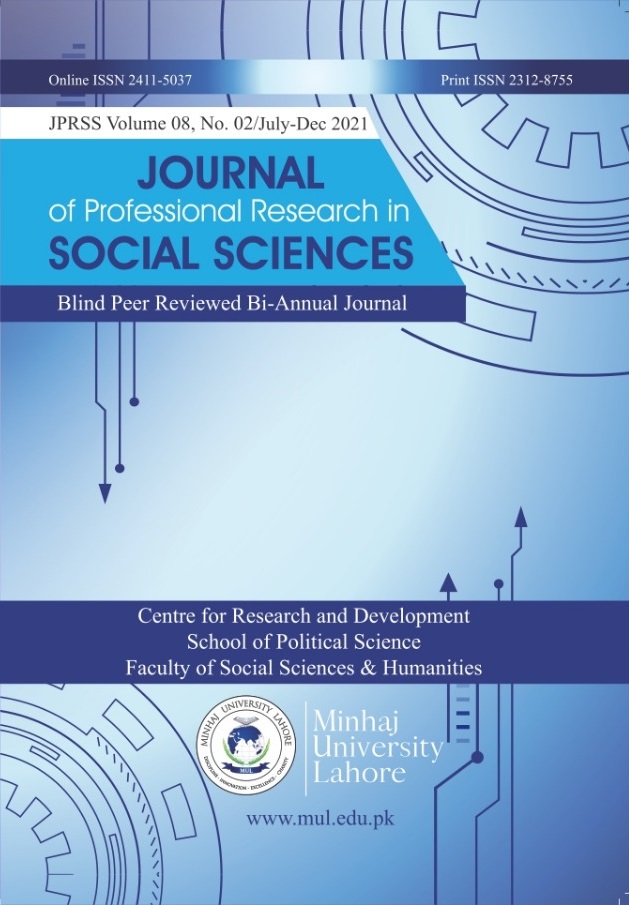 Downloads
How to Cite
Dr. Arfan Latif, & Dr. Shafayat Ali. (2021). Role of Community in Youth Development: An Investigation from Collegiate Youth from Lahore. Journal of Professional Research in Social Sciences, 8(2), 14–23. Retrieved from https://ojs.mul.edu.pk/index.php/JPRSS/article/view/121
Section
Articles (English)