عصر حاضر میں اردو نعتیہ شاعری میں پیغام سیرت کی ضرورت و اہمیت
Keywords:
abudoeyt, Nazreyat, Aqeetat o Muhabat, Ala o Arfa, Madojazr aslam, Osaaf o Shomail, Mozoneet, Tarweej, Rwayaat
Abstract
In the Holy Quran, The Holy Prophet (PBUH) is declared as a role model for all hman beings in the world. It is the need of every era to follow this role model. Depraved humanity in this current time period needs to follow the Holy Prophet (PBUH). Although in Naat genre, it is not enough to define only the glory of Rasool Allah (SAW) but also to describe those perspectives of His everlasting message and His Seerat-e-Tayyiba through which this world can be the best model of peace and justice. In this article, those perspectives have been given light in Naat genre with reference to Holy Quran and Hadith to see this facet of Naat so that the welfare work of mankind can be done through this genre of Naat.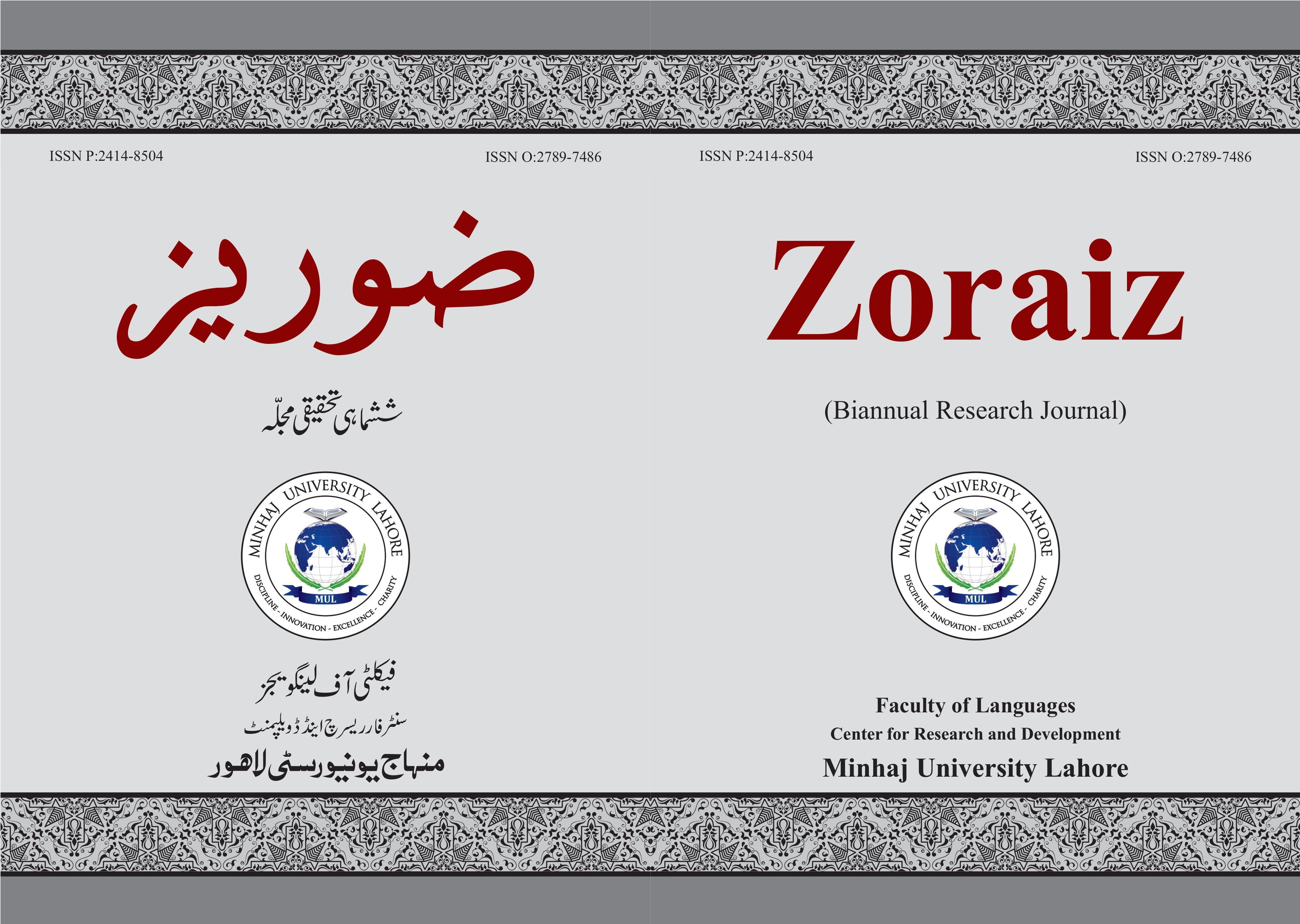 Downloads
How to Cite
Fatima, D. K., & Akhtar Advocate , N. . (2023). عصر حاضر میں اردو نعتیہ شاعری میں پیغام سیرت کی ضرورت و اہمیت. Zoraiz, 9(1), 107–134. https://doi.org/10.58932/MULC0008