صبیحؔ رحمانی: نعت گوئی سے نعت شناسی تک
Keywords:
Promotion of Naat, Tasheer-e-Naat, Language, Sae-e-Peham, Keef and devotion, Naat Rang, Haiku
Abstract
Sabeeh-ul-din Rehmani is the modern poet of Naat. He has gotten an important place in Urdu literature particularly 'Naat'. He has qualities to be a great 'Poet for naat', along with saying Naat with respect and recognition of this great literary genera. He has fame and recognition in respect of Naat particularly its written style having all the literary qualities to be a great piece of art. He has written Three collections of Naat along with literary criticism for naat, which are the great collections.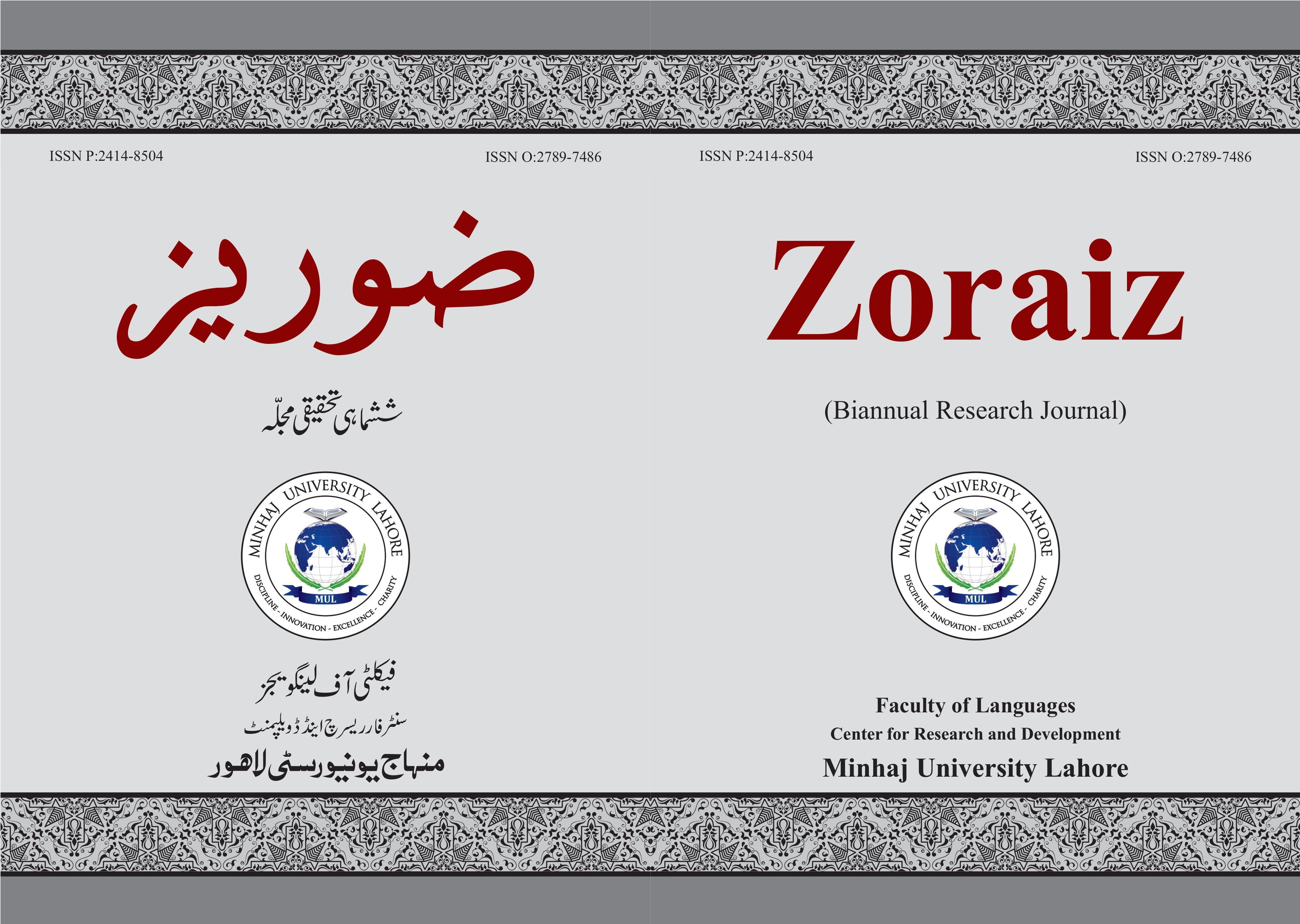 Downloads
How to Cite
Bibi, D. T. (2023). صبیحؔ رحمانی: نعت گوئی سے نعت شناسی تک. Zoraiz, 9(1), 94–106. https://doi.org/10.58932/MULC0007