نعت میں تازہ کاری کے امِکانات
Keywords:
Naqd o Nazer, Tehzeeb, istlahaat, Tlazmati rabtt, Afakeyat, Zokoshok, Tazakari, Ibham
Abstract
Actually genre of naat is not any new genre and its fundamental topics are also fixed in the light of the Holy Quran and Hadith. But present issues to nation, state and human world have also given an addition to topics and notions of naat and present prestige has been awakened in the topics and notions and has been awakening. Likewise, new trends of terminology and mode are coming on the surface. So, naat has been writing in new variable shapes and new punctuations and new ways of expression. Naat written in the present era has been evaluated from these intellectual, thematic, terminological, methodological references in this article and an investigation of the chances of noviceship has been tried.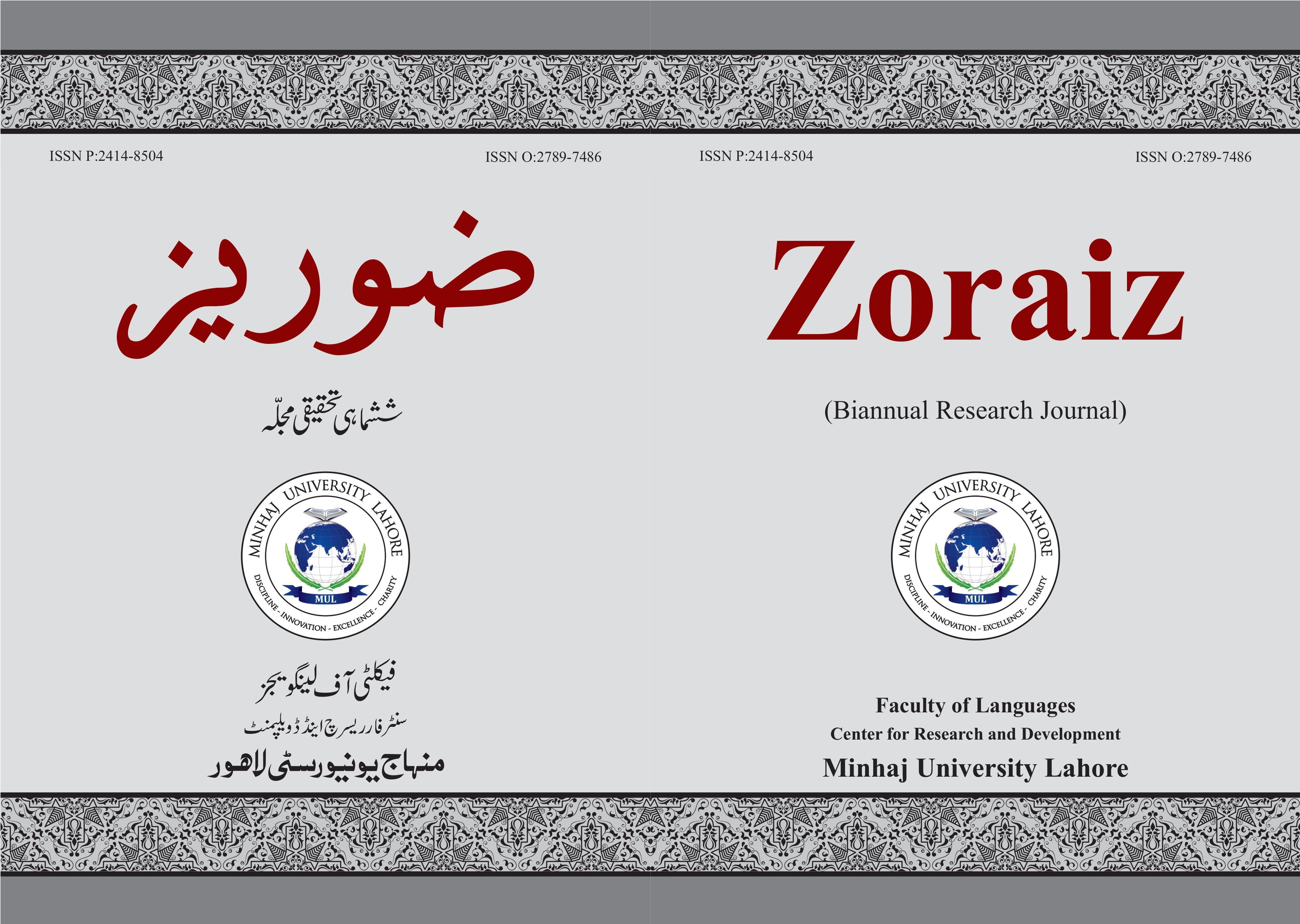 Downloads
How to Cite
Irfan, D. K. (2023). نعت میں تازہ کاری کے امِکانات. Zoraiz, 9(1), 75–92. https://doi.org/10.58932/MULC0006