استشراق اور بیانیوں کا حصار
Keywords:
Colonization, British India, Orientalism, Edward, Urdu literature, German Orientalism
Abstract
In the given article, an effort was made to elaborate Orientalism with its past and present spectrum. For this, renowned Orientalists and their work is briefly discussed; particularly foci on British, French and German orientalism and their endeavours. Some important of them, like William Jones, Louis Massignon and DR. Annemarie Schimmel were discussed, explicitly. This very discourse applied for multiple, good or vested interests; as from Biblical search to State expansionism or colonization it was envisaged and different opinions are in vogue to grab attention of Scholars-cum-readers. We chose reliable sources to have a good conclusion. This case study is very much attached with Urdu language and literature.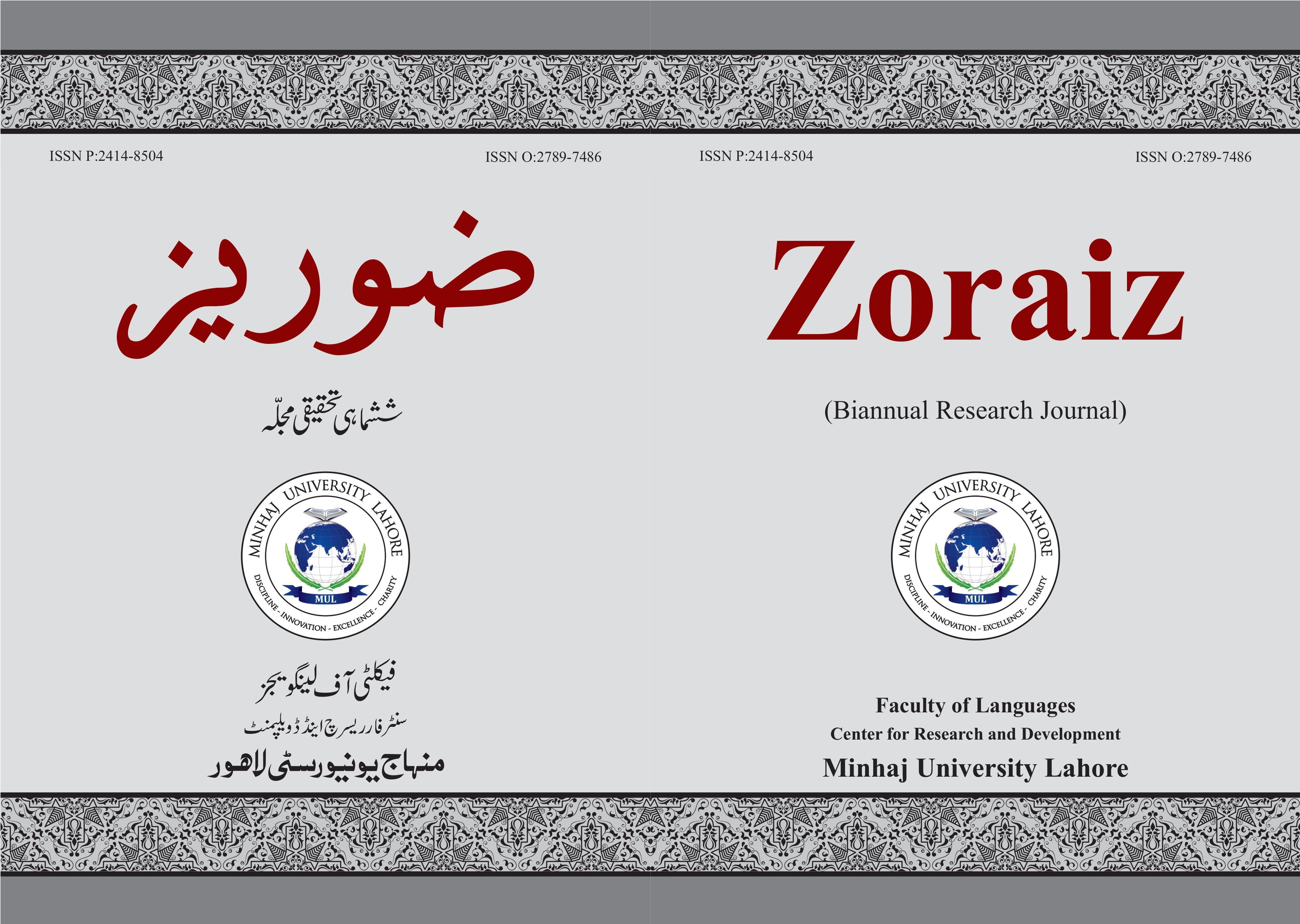 Downloads
How to Cite
Mumtaz, D. S. (2023). استشراق اور بیانیوں کا حصار. Zoraiz, 9(1), 27–64. https://doi.org/10.58932/MULC0004