رام پور میں اردو شاعری کا منظر نامہ
Keywords:
Urdu Literature, Lacunac, Ram Pur, Thoughtful, Movement, Romantic, Renowned
Abstract
In this paper I have mentioned the poetic environment of Ram Pur State after 1857. It was a crucial time for poets of Delhi and Lacunae. Ram Pur state became a peaceful shelter for them. Nawwab Yousaf Ali Khan Nazim, a student of Ghalib, himself was a renowned poet and pattern of Urdu literature. So the local and migrated poet were equally honored in the court of Nawwab. Some off springs of Nawwab's Family were also inclined towards poetry an they were also participating in progressing movement of Urdu poetry. The overall poetic literature of Ram Pur was sensual, romantic and pleasant whereas some thoughtful verses were available at times.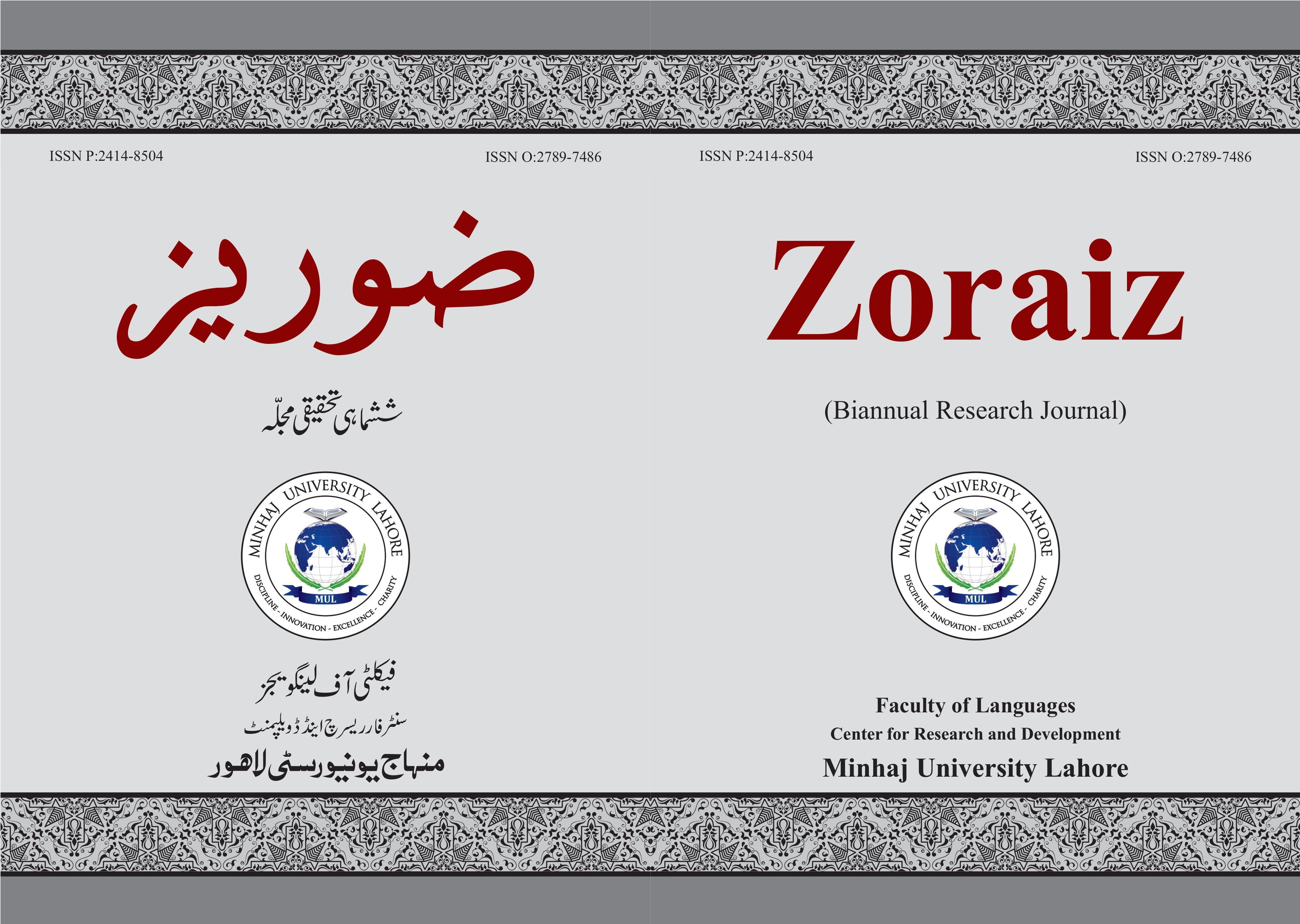 Downloads
How to Cite
Ali, D. L. (2023). رام پور میں اردو شاعری کا منظر نامہ. Zoraiz, 9(1), 9–25. https://doi.org/10.58932/MULC0003